I am not a very fashionable person.  I never have been.  My sister on the other hand is.  When we had a girl I was a little nervous at first about knowing what to do if she happened to be a "girly girl".  I think I am handling it just fine.  What do you think?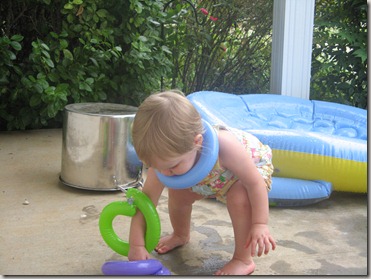 Inflatable jewelry, now that is fashionable right?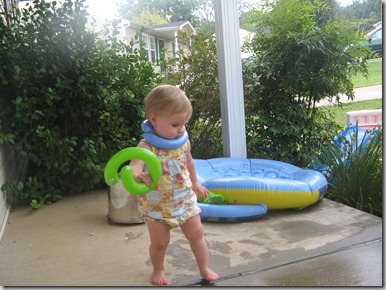 Stylin' and profilin'!
Who needs a tiara when you have inflatable rings?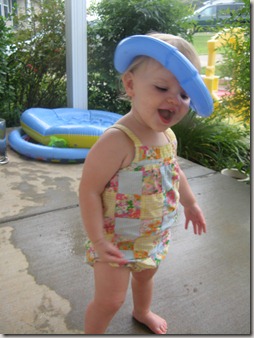 Cute as a button!