Mikayla last year on her birthday and then this year (very excited with crazy bed head!).
I had planned to write a lengthy post of all the accomplishments Mikayla has made in the last year, but to be honest I am too tired tonight.  Maybe another night.  For tonight I just want to wish the sweetest two year old a very happy birthday!  We had a great day of donuts, bubble baths, visitors, a park date, Chick-fil-a and of course rounded out the day with a little Stakz frozen yogurt!  Mikayla even woke up to a birthday decorated doorway.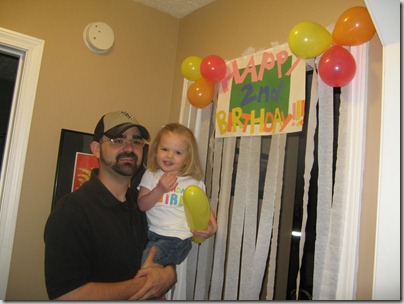 Posing in front of her birthday sign before our donut date!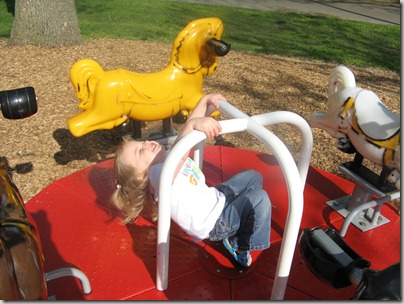 Just hanging around the park like two year olds do!
Happy birthday sweet baby!  I am sad you are growing up so fast, but can't wait to see what the next year holds for you.