Some nights a girl just needs to craft.  It allows you to get away from it all, enjoy a little Friends (that is my go to show for crafting), and create something fun.  My go to craft these days is hair clips (see this and this for past clips).  I have really gotten into ribbon sculptures (basically a 3D hair clip) here lately.  Here are some of my most recent ventures in hair clip making (I apologize for crappy pictures, I am just not sure how to take pictures of hair clips yet).
Halloween Clips: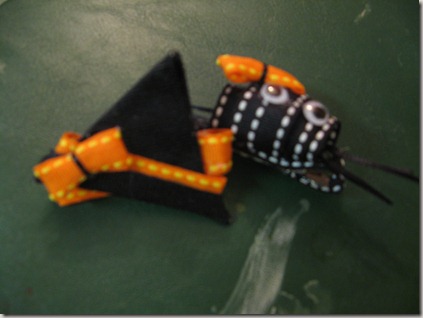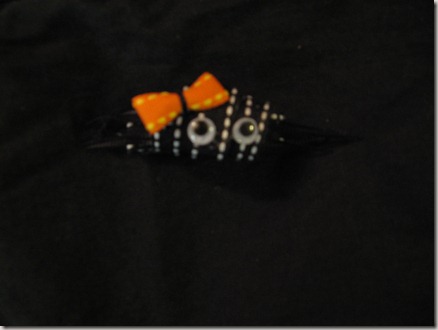 Spider up close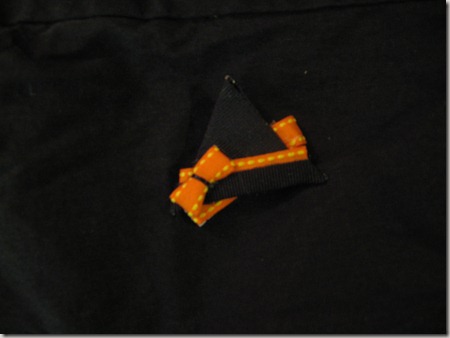 Witches hat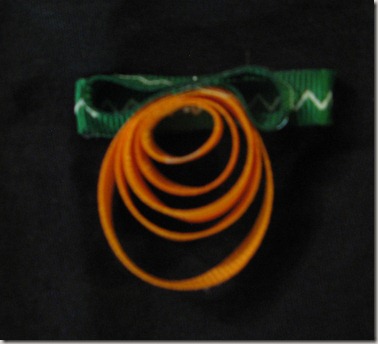 Pumpkin
Just for Fun: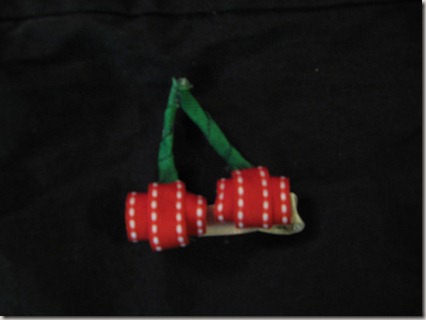 Cherries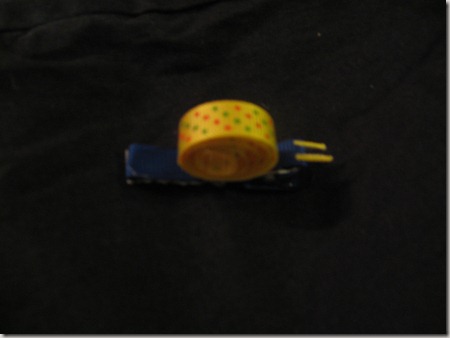 Snail
Christmas: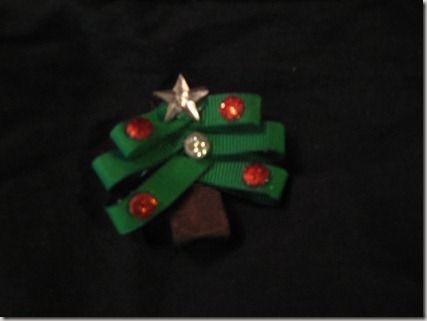 Christmas tree with ornaments
I have more clip ideas in my head, but my fingers are too burnt tonight to do anymore!  Plus, my pumpkin just got done roasting and needs to be pureed!
**If you are interested in purchasing any of the clips above or ones from this post, please leave a comment.  I also make flower clips, but don't have any pictures handy.  Prices range from $3-5 for clips.