It is still warm here during the day, but at night time it has started to cool off some.  So, we have been spending lots of time in the evenings outside playing, reading and enjoying the coolness!  This week I introduced Mikayla to mud pies.  I can't believe I hadn't done this yet, it is such a favorite childhood memory of mine.  Sitting in the corner of our yard making mud pies with my sister and "selling" them over the fence!  In case you have forgotten how or have never made a mud pie before, here are some step by step directions.
Step 1 – Gather your supplies.  You will need dirt, water, a pail or bowl to mix in and a pan to use as your pie pan.
Step 2 – Gather some dirt (or sand) and mix in some water.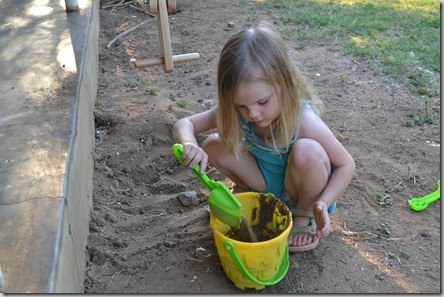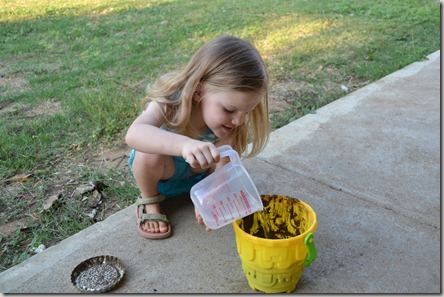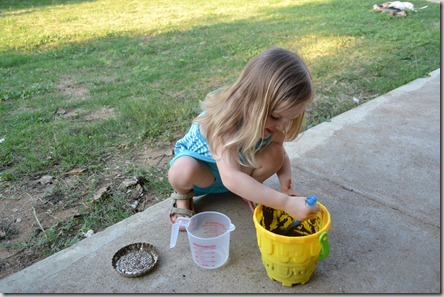 Step 3 – Pour into pie pan (or other container you deem as your pie pan).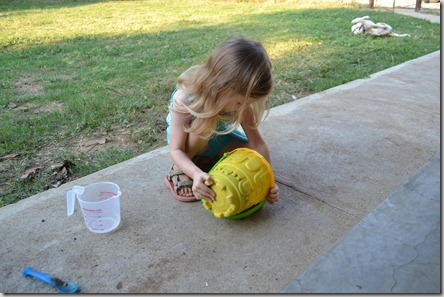 Step 4 – Add "berries" or extras to your pie if you want (i.e. rocks, leaves, stems, grass, pretty much anything you can find outside).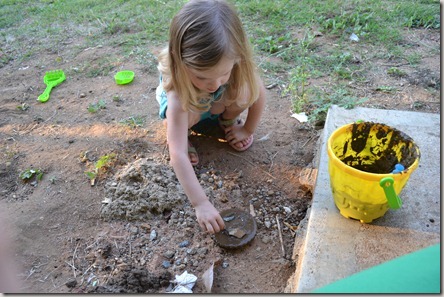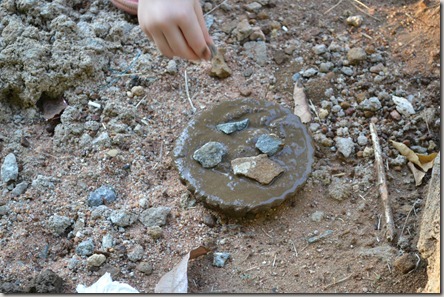 Mikayla kept calling this her cherry mud pie!
Step 5 – Enjoy and repeat!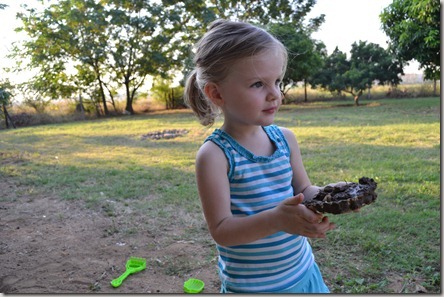 She had a lot of fun, although I must say she wasn't a fan of actually touching the mud with her fingers.  If she got mud on them, she wanted to immediately wipe it off.  We are working on that though!f  If you have kids and you haven't made a mud pie with them yet, I suggest you go out and do it today!  So much fun and great for the imagination!