The Adkins side of my family has a tradition with taking pictures in trees (You may have caught on to this from past posts).  Max is still a little young to be sitting in a tree on his own, but we tried our luck last night and came up with a couple of decent shots.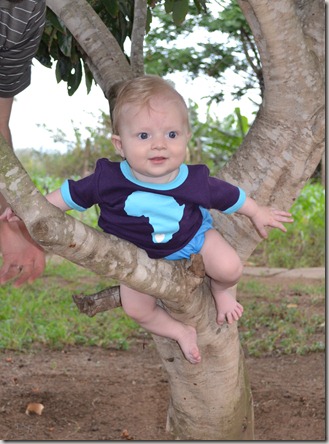 Look mom, I'm flying!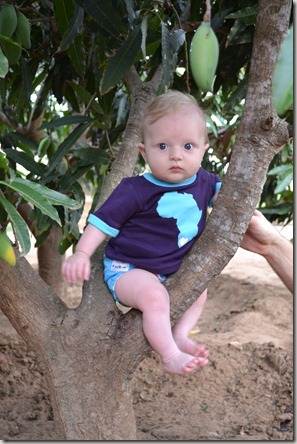 Unimpressed.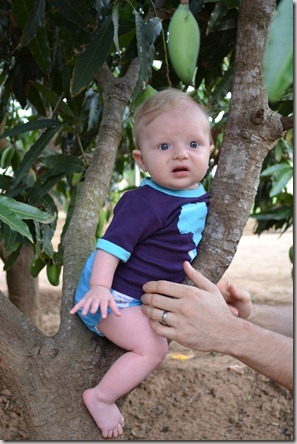 And a little scared!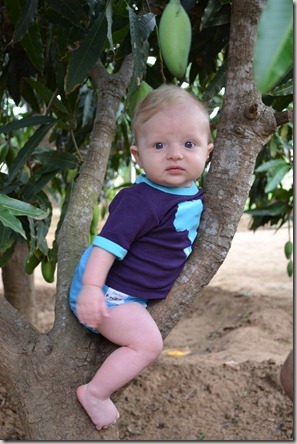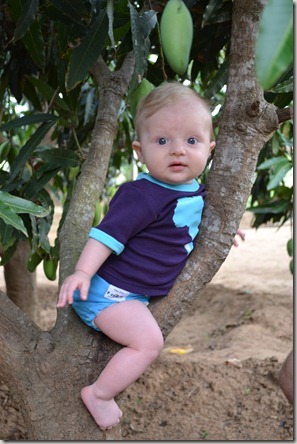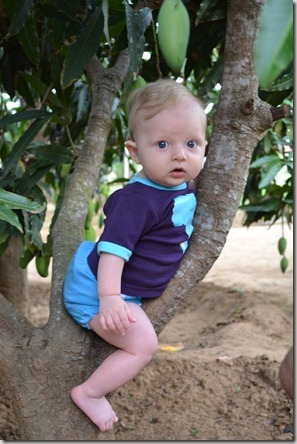 What, you don't hang out in a tree everyday?