As much as I would love to give a weekly update like I have in the past, that is just not realistic for me at the moment.  A preschooler, infant, husband, household duties and part time job are keeping me too busy to do so!  Instead what I would like to do is give a monthly update on what has been happening in our family.  Here is the August update.
We have had a pretty uneventful August as we continue to find a groove for our family of four.  The schools in Swaziland have a 3 week holiday break that began in the middle of August so it has been pretty quiet around the mission.  There is a small group of children that live on the mission that are just a couple of years older than Mikayla.  She has enjoyed spending the school break playing with them most of the day.  They come up with all sorts of creative games to play and it makes her super tired!  She has pretty much given up her afternoon nap (even though she still needs it most days), but with all the extra play time with friends she has been crashing pretty hard in the afternoon! 
I was going to begin Mikayla's preschool time the first of September, but have decided to wait until the children all return to school so she can continue playing with them during the day.  Plus, I am still trying to figure out how I want to structure that time!!
We spent most of our time last week at the hostel for camp.  I had a smaller role this time, but enjoyed interacting with staff and children throughout the week.  Both Mikayla and Max did great!!
Ben is back to work full time, but has had a pretty flexible schedule.  He has been able to take longer periods off throughout the day.  At times like this it is nice his office is so close to home because he can pop over and help out when I need him!!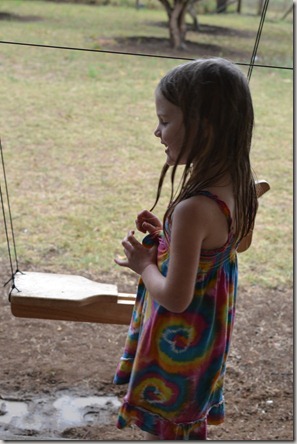 Mikayla enjoyed some time in the rain during a recent storm.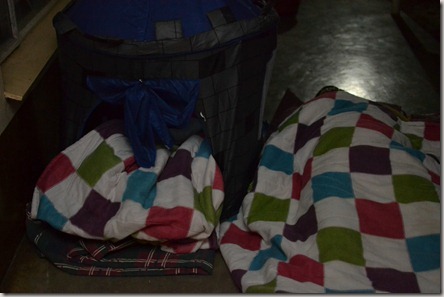 Mikayla was dying to go camping, so Ben and her had a camp fire and "camped" on the porch.  It got pretty cold so they ended up camping in the living room before the night was over.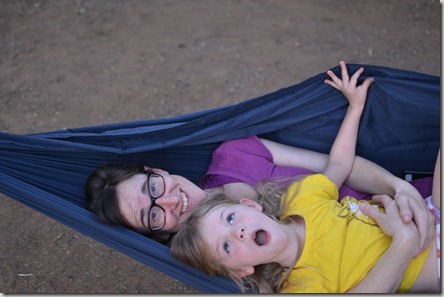 Katie brought a hammock with her so we have all been enjoying relaxing in the cool afternoon breezes that this time of year brings.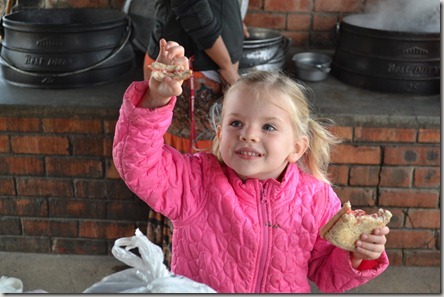 Mikayla at camp.  She loves to go to the kitchen to get a sandwich whenever we are at the hostel.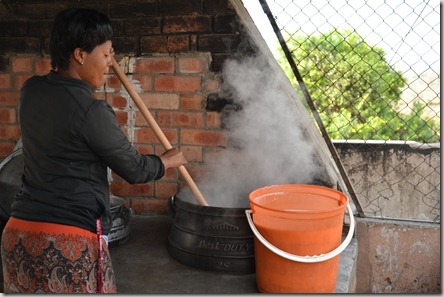 Zodwa, hostel staff, making pap for lunch.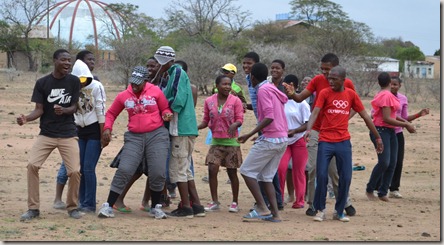 Kids enjoying sports time at camp.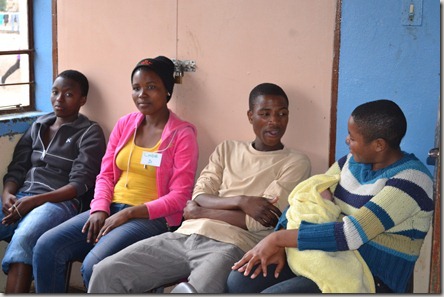 Max enjoying time with the kids at camp.