We got home from our Christmas vacation on the 26th and then spent the 27th prepping and preparing for the arrival of the twins.  We were supposed to have Nosipho and Simo picked up and brought to us on the 28th, but it was the evening of the 29th when they got to our house.  We fed them a quick dinner and then all three kids took a bath in Mikayla's tub.  The school break this time around is 7 weeks and the childcare staff had some concerns about the twins (who were now pretty healthy) returning home for that length of period.  So it was decided that after a few weeks they would be picked up and brought to us for the remainder of the break.  However, after their arrival and spending a couple of days with them it was decided that they were being well cared for at their homestead.  So, after a week and a few days we returned them home on Friday.  It was a little more chaotic with them this time around.  They are both walking and running and are much more active than they were in August when we kept them the first time.  I think Mikayla enjoyed the company and even asked last night when the twins would be back!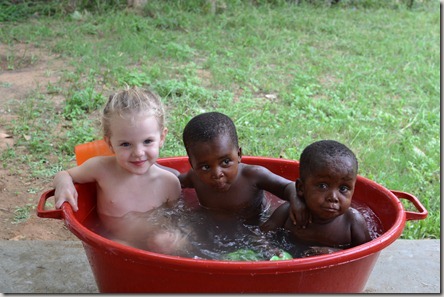 Three kids in a tub…doesn't get much more entertaining than that!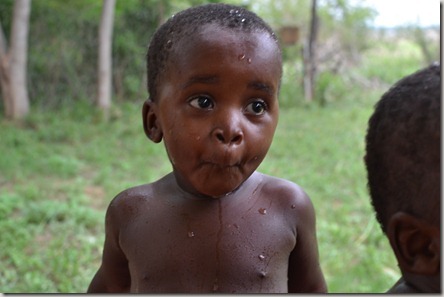 Nosipho and her many faces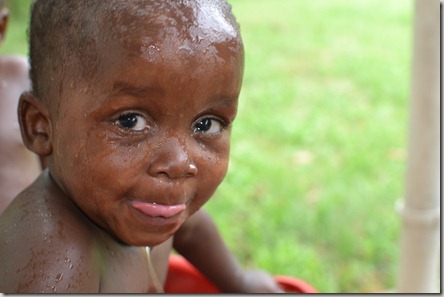 Smiling Simo
Mikayla has enjoyed playing with all her new Christmas toys in the last few weeks.  Despite being far from family she seemed to get a lot of toys this year!  Her aunts and uncles really made sure she was well taken care of in the toy department!  Thanks everyone who sent us packages!  A special thanks to Pam Cate for some amazing peanut brittle!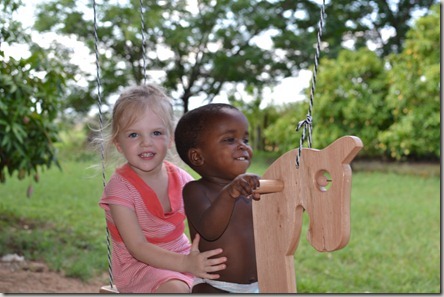 Mikayla and Nosipho enjoying a ride on her swing.
We got a call from our friends Peter, Callista and Aviva to spend New Years at their house.  We happily accepted and on New Years Eve packed up all the kids and headed to Mbabane (about 2 hours from our house).  We enjoyed a great evening of laughter, white bean chili and Settlers of Catan!  That's right folks, we met a fellow Catan player in Swaziland – Keri.  She was a friend of Peter and Callista's who joined us for New Year's Eve.  A Swaziland tradition (at least in town) is that to ring in the New Year, at midnight fireworks are set off.  Since we were on top of a large hill we got a great view of all the fireworks being set off.  We stayed up entirely too late and the kids woke up entirely too early the next morning, but we all had a good time.  We were even able to have a couple of Skype conversations with friends who were ringing in the New Year in the states!
This was also a sad week as we lost a very important member of the Cabrini crew.  One of the sisters' dogs (Boy) got into a fight with a 7′ black mamba (a poisonous snake) and lost the battle.  Boy managed to kill the snake, but in the process the snake bit him and killed him.  We were all very sad to hear the news.  I think Socks (the other dog) was the saddest of them all.  He spent the next day moping around our front porch and didn't chase a single bird (his favorite pastime).  He seems to be slowly getting back to his normal self and I even caught him chasing some chickens the other day.  On Friday some of the staff members killed another mamba in our front yard and he started to go help and changed his mind when he saw what it was.  So he isn't back to himself completely, but he is slowly getting there.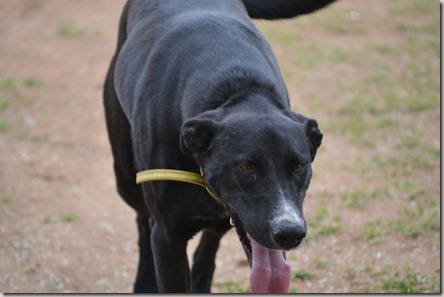 One of the few pictures of boy we took!  He was a good dog and reminded us a lot of Shiloh.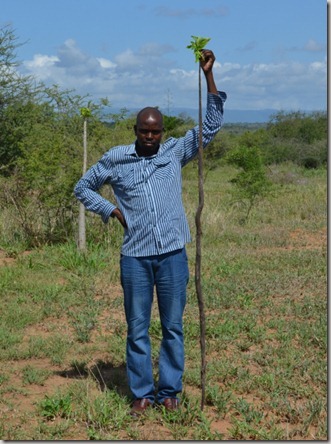 The mamba that killed Boy.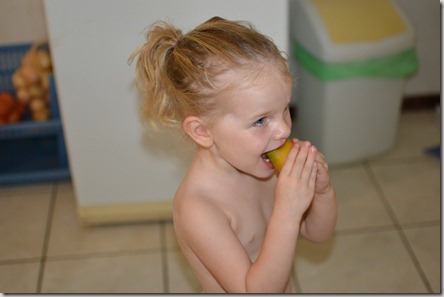 Mikayla enjoying a mango the Swazi way.  By Swazi way I mean eating it skin and all!