Well, another few weeks have flown by with no update from me.  I have a good reason though.  One, Ben was out of the country (in Ethiopia) for one of those weeks and then his parents have been here for the others.  We have a down day at the mission today with no traveling so I thought I would take advantage and do some blogging!  Here are some quick recaps of what we have been up to.
Ben traveled to Ethiopia for a week to do some visiting and information gathering of the Catholic mission they have there.  He also had an overnight layover in Dubai where he explored the city.  He came back very excited about his time and wants to take us there one day!  Anyone want to meet us?Mikayla and I stayed in Swaziland and had fun working on some Dr. Seuss stuff.  Check it out here (it isn't an exhaustive list of what we did, just what I managed to take pictures of).
Ben got back home and we had a day to recoup before his parents arrived.
Ben's parents arrived and we have spent the last 2.5 weeks showing them around this part of the world.  It has been a whirlwind.
We started the tour with some stops around Swaziland including Execution Rock (in Mlilwane Park) and a visit to the Mantenga Cultural Village.   We also visited Malolotja Park for some beautiful scenery and a pretty intensive hike for a lady who is 25 weeks pregnant!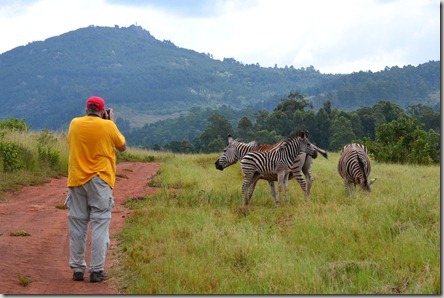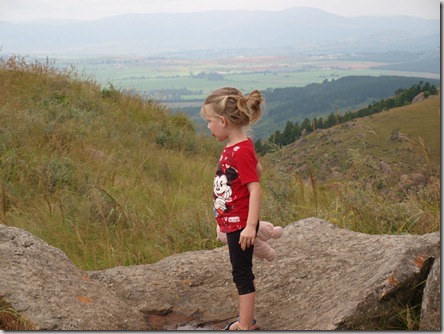 Then we packed our bags and headed toward South Africa.  Our first stop here was Blyde River Canyon.  We had a great day, despite the fact that we had some car trouble.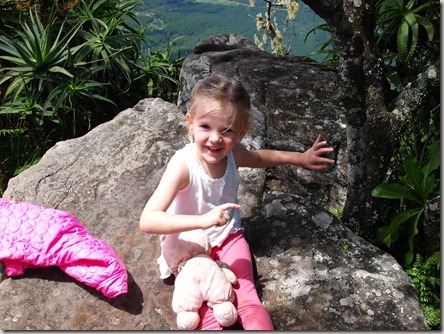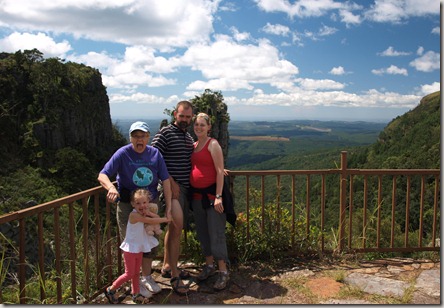 I find this picture really hilarious!  Between Ben showing off his thigh and Rita's face…classic Kickert pose!
The next two days were spent in Kruger National Park where we got to see all kinds of fun wildlife!  The highlights of the trip would have to be seeing six cheetahs that walked right up to our car and hung out for a bit (check out the video here) and an elephant knocking over a tree with his trunk (video can be viewed here)!  Both were pretty incredible.  Ben, Steve and myself took advantage of our overnight in the park (which by the way was amazing), and participated in a night drive.  I would highly recommend taking one if you ever find yourself with the opportunity! It was also our first trip where we were able to see all of the Big Five in one day!  (More pictures can be found here on my FB page).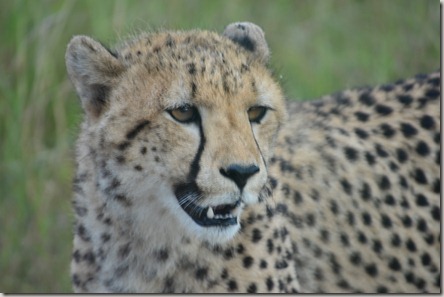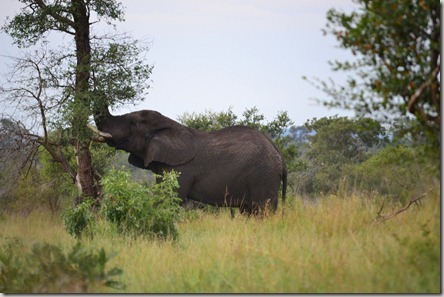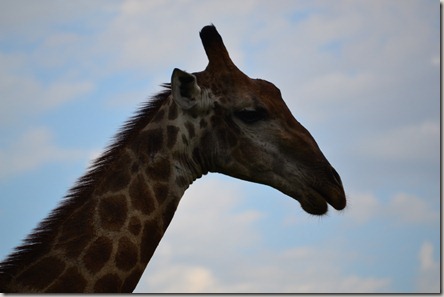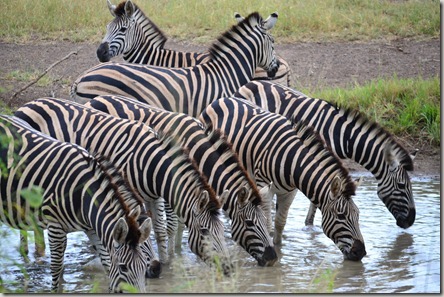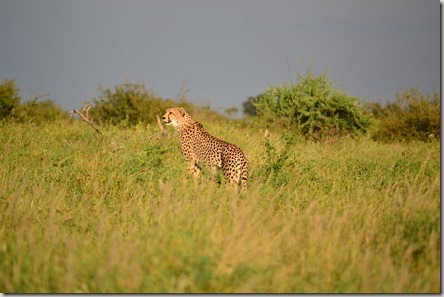 While in South Africa I was also able to get my hair cut.  (It was no Ali Townsend cut, but at least it is even, unlike my last African cut).  We also visited the Botanical Gardens in Nelspruit.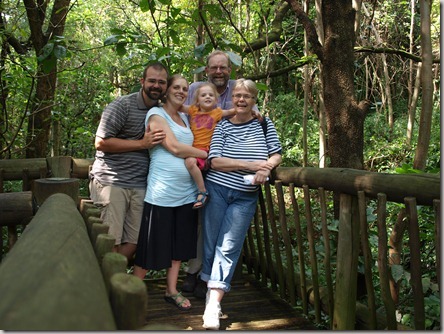 We headed back to the mission long enough to sleep and repack for our beach trip to St. Lucia.  Mikayla absolutely loved the beach!  Unfortunately, I don't think we took a single picture while we were there (the pictures below are from Steve's camera that died shortly after arrival)!  She played so hard in the water and sand, and even wanted to continue playing after a minor run in with a jellyfish!  What a trooper.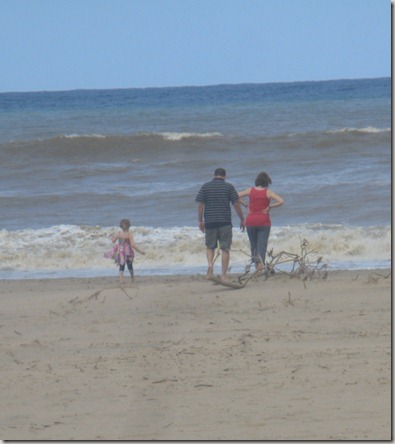 We went to two different beaches, unfortunately we only managed to take pictures on the uglier of the two!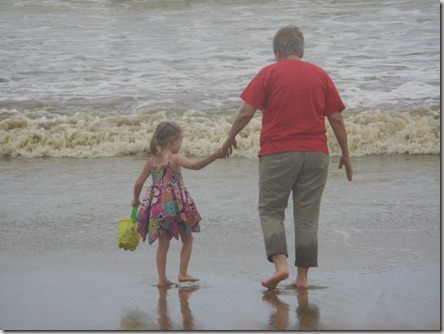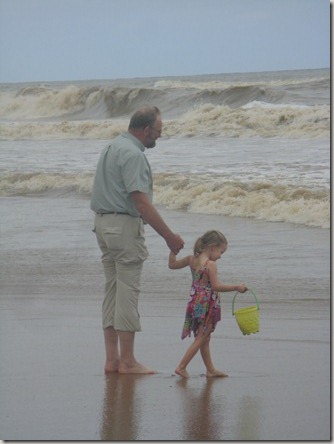 We picked up a pig for our pig roast/princess birthday (read the full party details here).  Since we were heading back from St. Lucia and had stopped at the grocery on the way, we were a little limited on space.  So, Mikayla got to ride on my lap and the pig in her car seat for the 45 minute drive home!  I don't think Rita was too thrilled to be sitting next to a dead pig, but she was a trooper!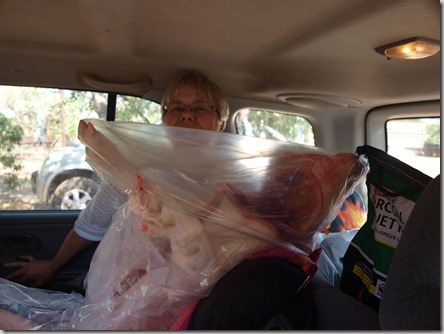 Saturday and Sunday were spent prepping for the big party, and then celebrating on Sunday afternoon.  I think everyone had a good time. 
The next few days were down days at the mission, a couple quick stops in town and then the Kickerts start their journey back to the states bright and early tomorrow morning.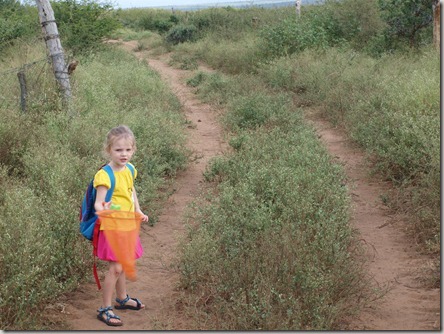 Mikayla went on an adventure with her grandpa one morning while we were prepping for the party.  She saw all kinds of fun things!
It has been a jam packed couple of weeks.  I have enjoyed all the visitors, but I am ready to be back into a normal routine!  Easter is this weekend and I think the plan is just to take it easy at home and maybe have a special dinner!