I headed into the grocery store with Joe and Katie today while Ben stayed home with Mikayla today.  He was so clever and decided to do an alphabet scavenger hunt with her to present to me when I got home.  I don't know how to upload the actual power point, but I can show you the images from it and captions!  Mikayla was so cute when she was going through each slide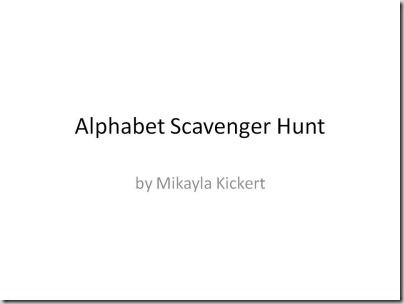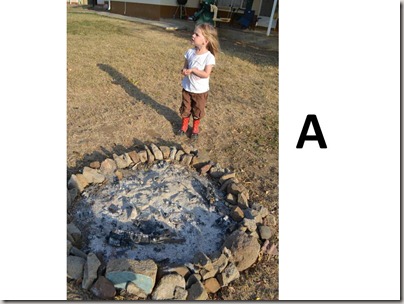 A is for ash.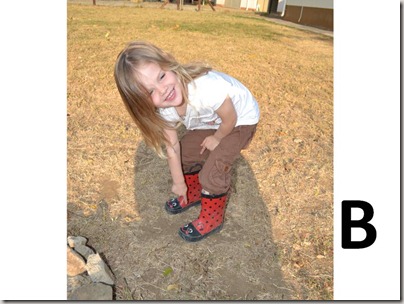 B is for boots.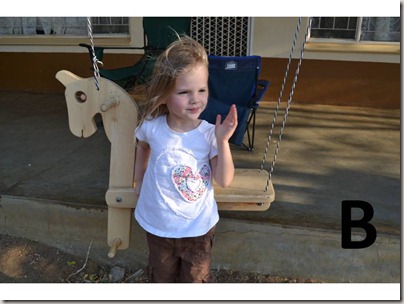 B is for butterfly.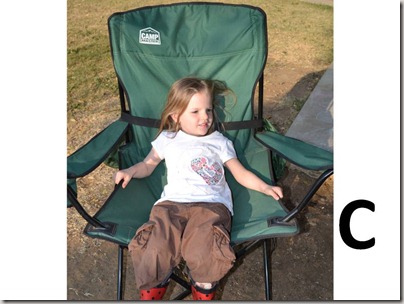 C is for chair.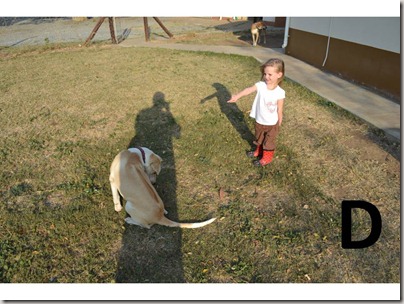 D is for dog.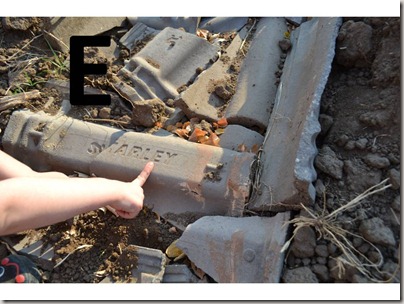 E is for "I'm pointing to an E".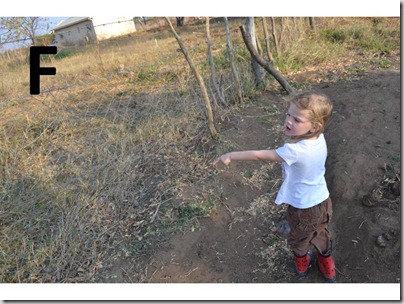 F is for fencen.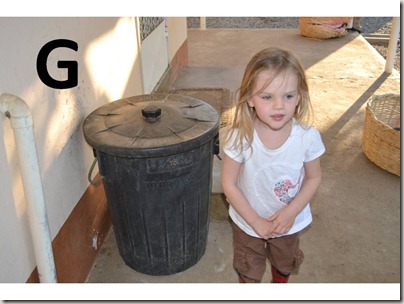 G is for garbage can.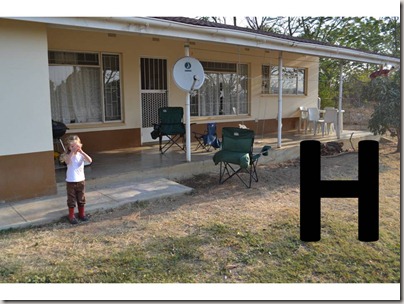 H is for house.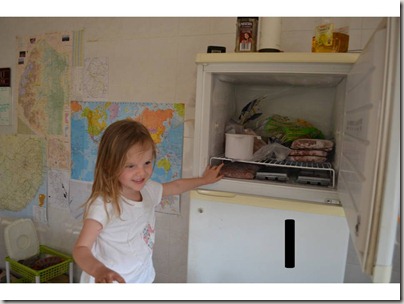 I is for Ice Cream.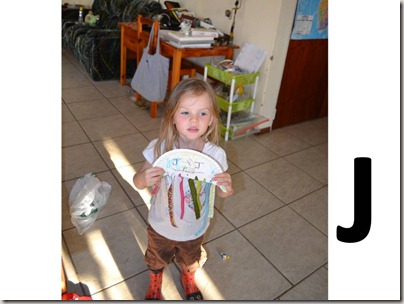 J is for jellyfish.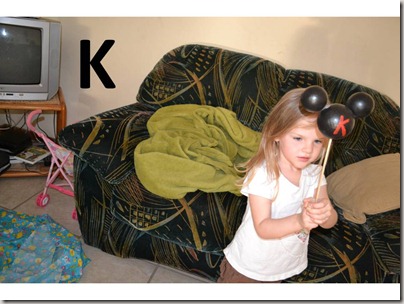 K is for "I'm holding the letter K".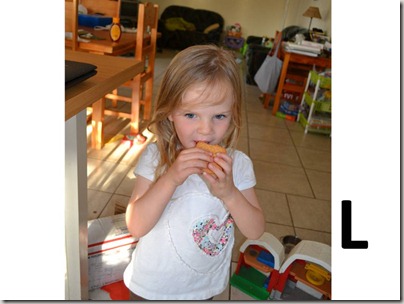 L is for Lemon Cream Cookie.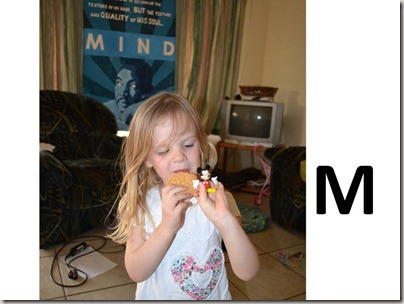 M is for Mickey Mouse.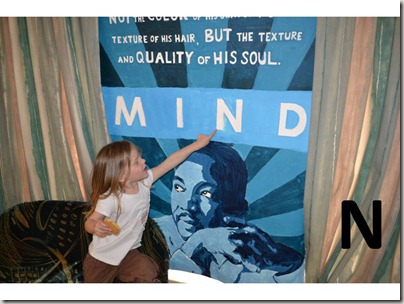 N is for "I'm pointing to the letter N".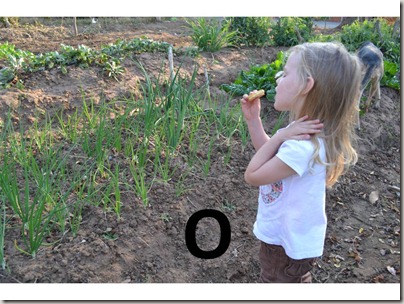 O is for onions.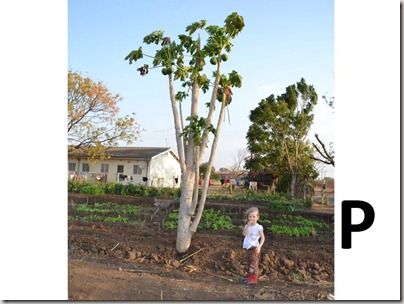 P is for Pawpaw tree.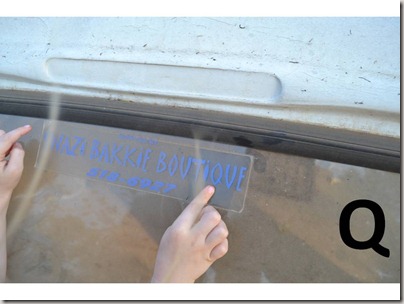 Q is for "I'm point to the letter Q".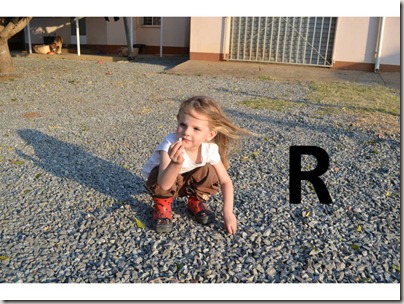 R is for rocks.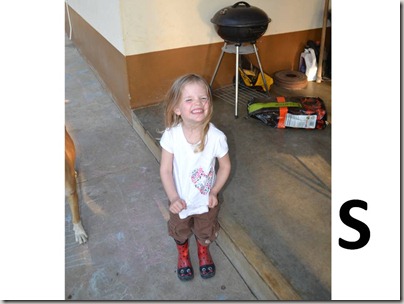 S is for shirt.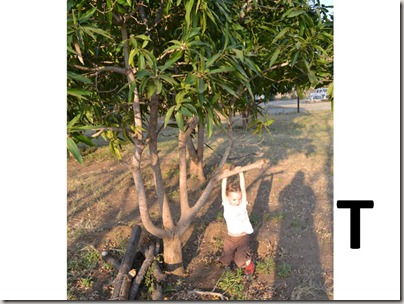 T is for tree.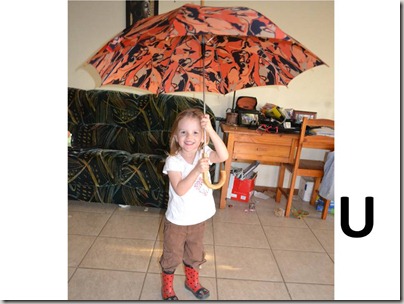 U is for under the umbrella.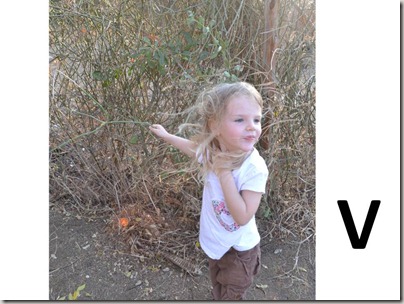 V is for vine.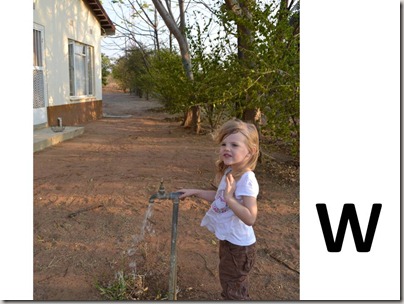 W is for water.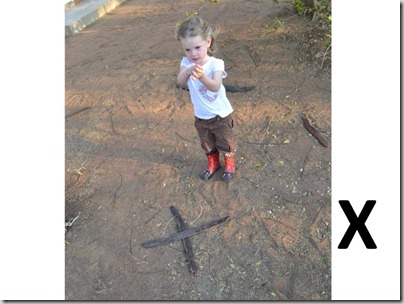 X is the x we made.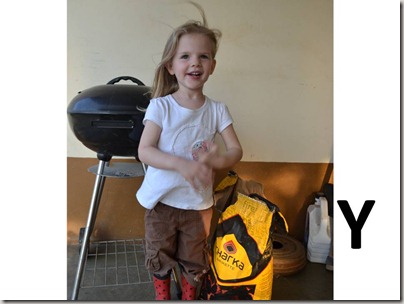 Y is for yellow on the bag.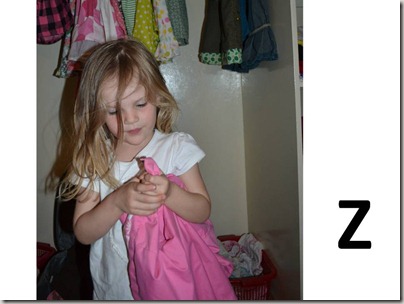 Z is for zipper.
I hope you enjoyed Ben and Mikayla's creativity as much as I did!