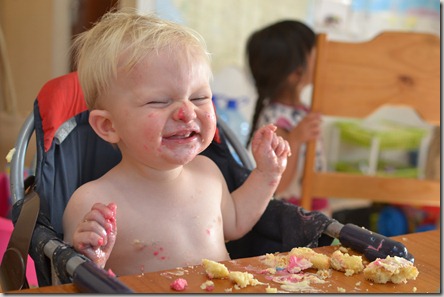 It is not a secret that I love Dr. Seuss!  So when we found out we were having a boy, I knew immediately what the theme of the first birthday would be…Dr. Seuss.  I loved planning this party, one of my favorites actually, even if I had to make everything from scratch because apparently Africa doesn't really know who Dr. Seuss is.  Shame!  Here is a quick recap of the party in pictures and captions.
The Cute Birthday Boy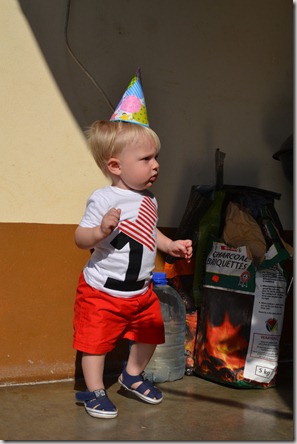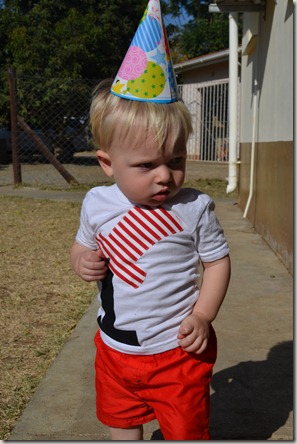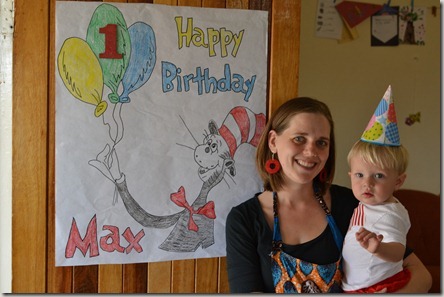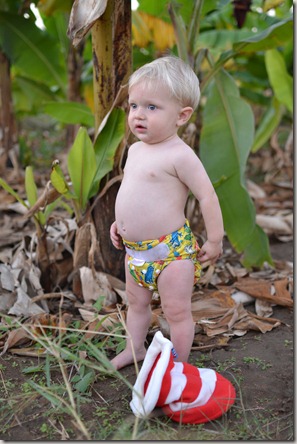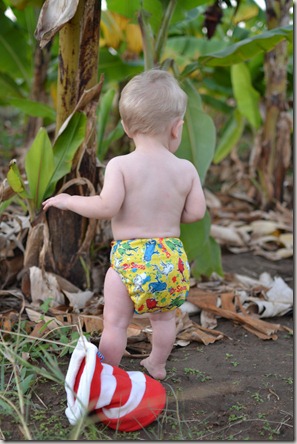 The Decorations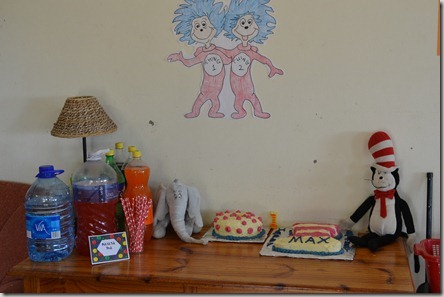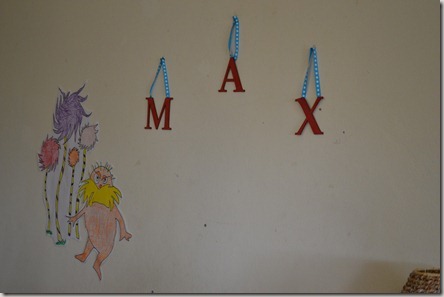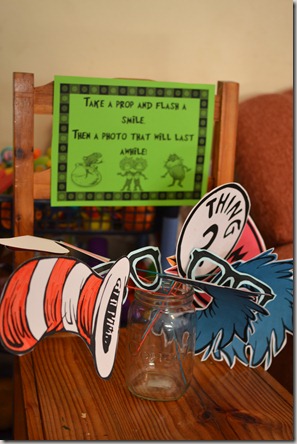 Sign reads:  Take a prop and flash a smile, then a photo that will last awhile.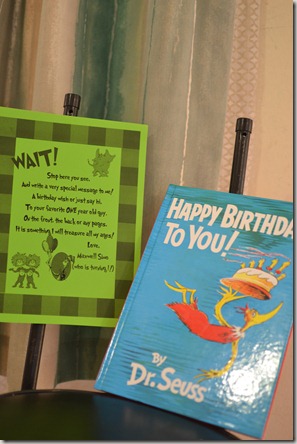 Birthday Memory book – each party guest was asked to write a special note to Max somewhere in the book.  Here is what the sign says:  Wait!  Stop here you see, and write a very special message to me! A birthday wish or just say hi, to your favorite ONE year old guy. On the front, the back or any page, It is something I will treasure all my days!  Love, Maxwell Simo (who is turning 1!)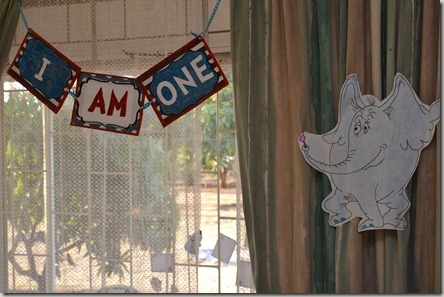 The Food and Favors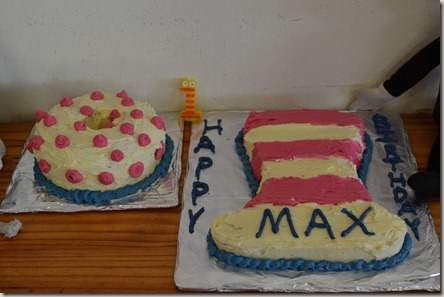 The cake looks pink, but I promise it was red!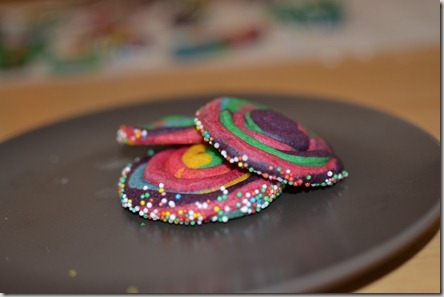 Seussian style cookies as the party favors.  Mikayla loved helping to make these!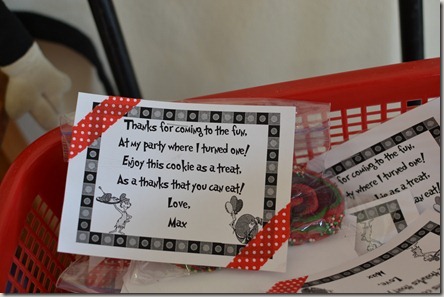 Party Favor Tag Reads: Thanks for coming to the fun, at my party where I turned one!  Enjoy this cookie as a treat, as a thanks that you can eat!  Love, Max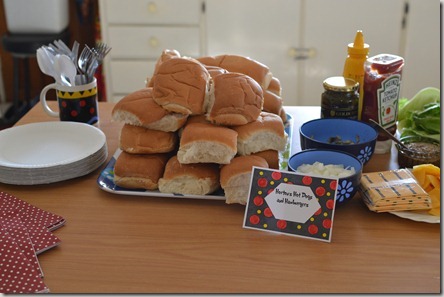 Horton's Hot Dogs and Hamburgers with all the fixings!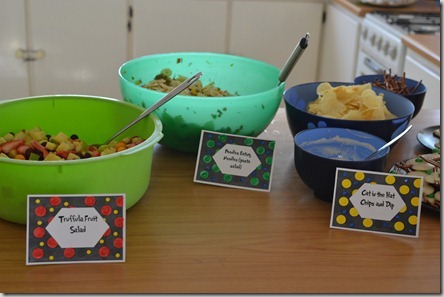 Truffula Fruit Salad, Poodle Eating Noodles Pasta Salad and Cat in the Hat Chips and Dip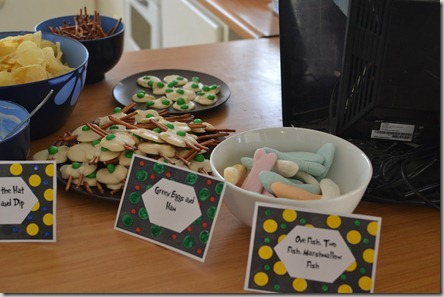 One Fish, Two Fish, Marshmallow Fish and Green Eggs and Ham
The Cake Smash
It took him awhile to figure out the whole cake thing.  He actually really only wanted to eat the red dots of icing.  You can see the full unedited version of his cake experience here (which will probably only interests family)!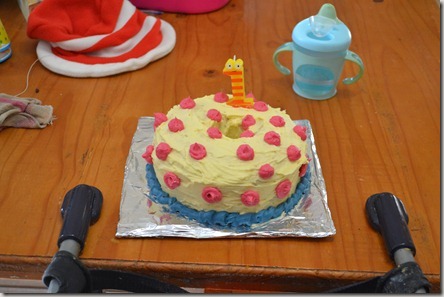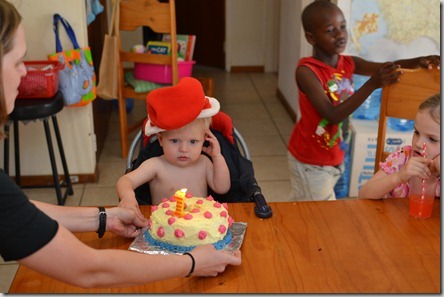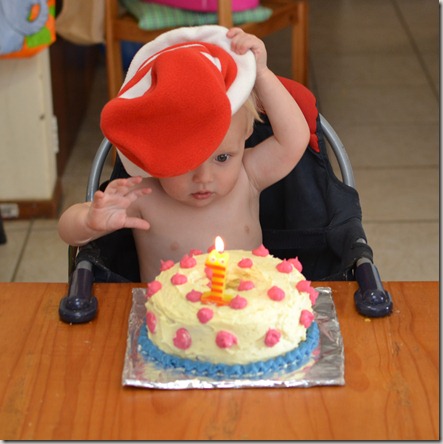 He was not a fan of the hat!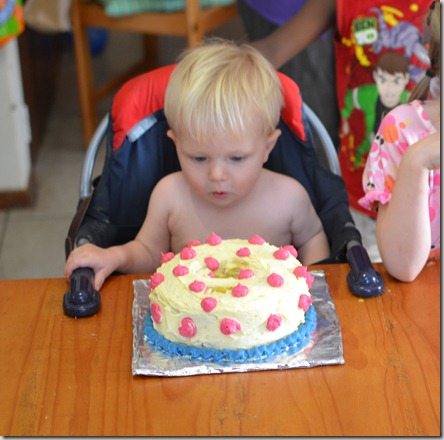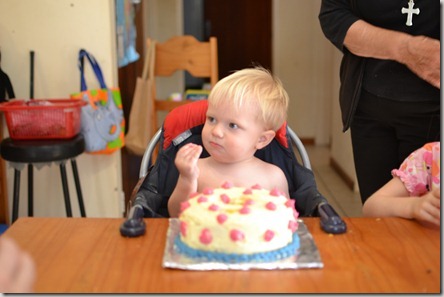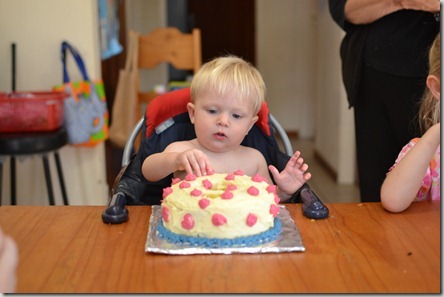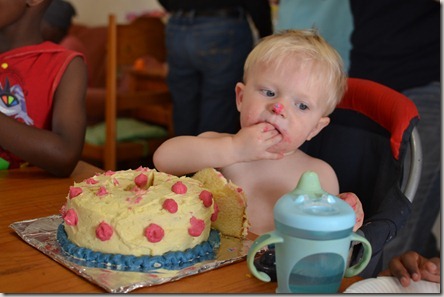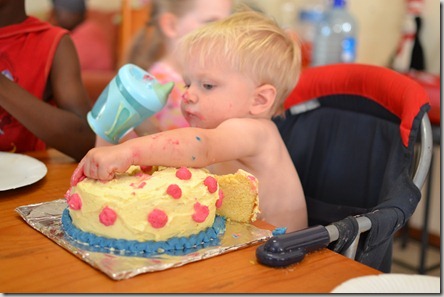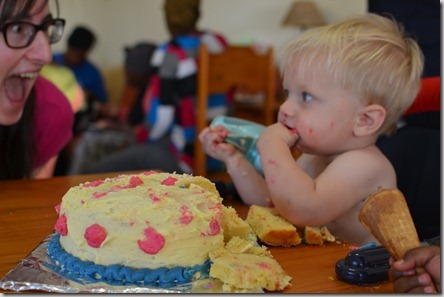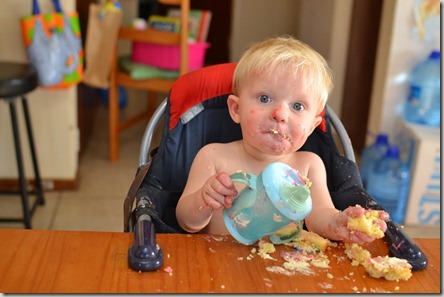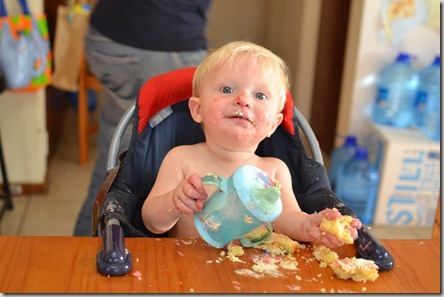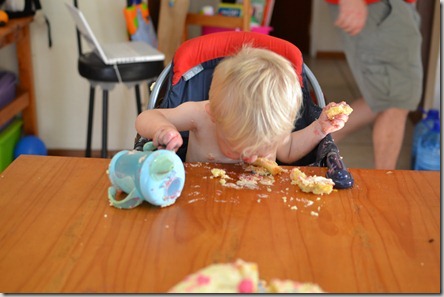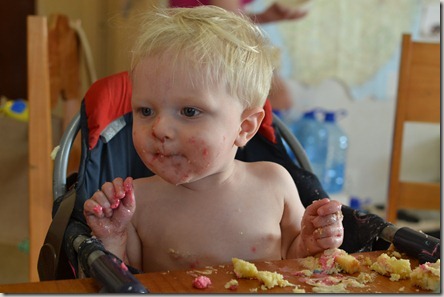 The Guests and a Little Photobooth Fun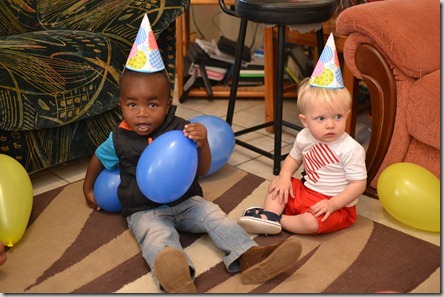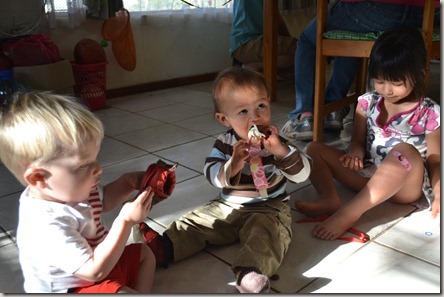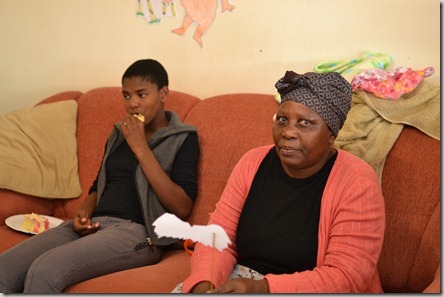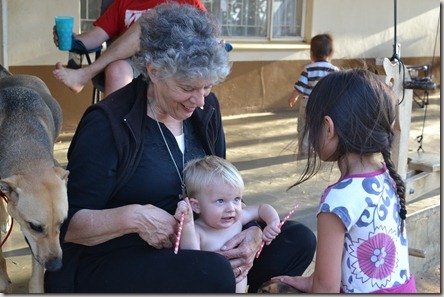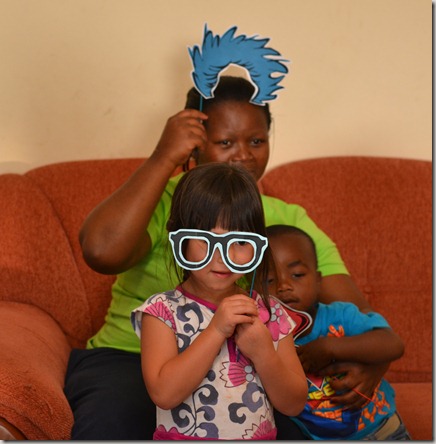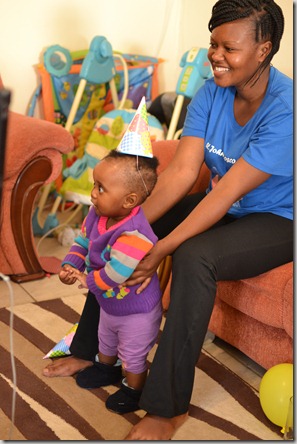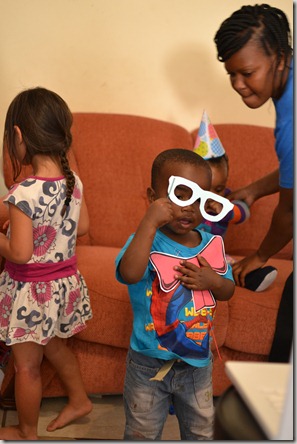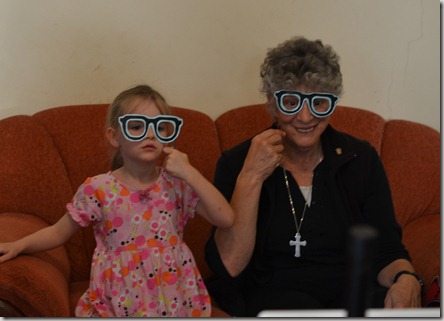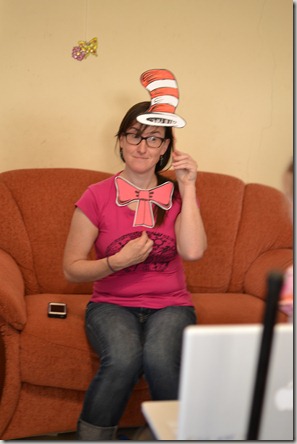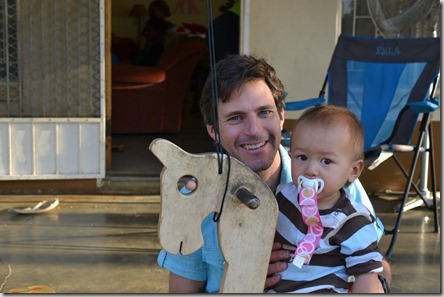 You can see more of his birthday fun in my album on FB.