When I sat down to write Max's one year update, I realized that I had failed to do an update on Mikayla's 5th birthday party.  I had started writing it write after her birthday, and never finished.  So, here you go, a Doc McStuffins 5th birthday party recap!
Mikayla has always had a very vivid imagination and we very much love that about our child.  She loves all cartoons, but she especially loves those that the characters really use their imaginations.  Like Backyardigans, Doc McStuffins, Toy Story, etc.  When she suggested we have a Doc McStuffins party for her 5th birthday we decided that was a perfect idea!  It worked out perfectly too because she had been asking for a doctor's kit for a long time and so we decided that would be a perfect gift for her.
Here is a quick rundown on the party.  First the decorations and food!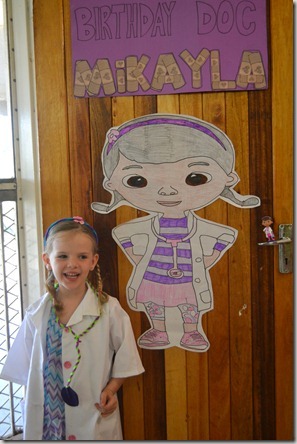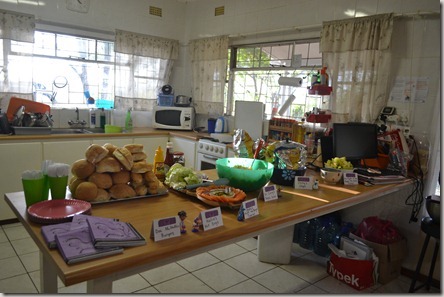 The food spread.  Details below.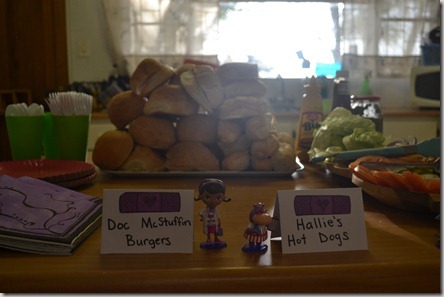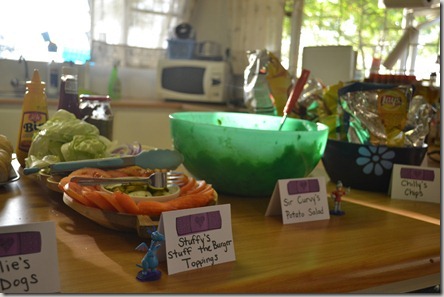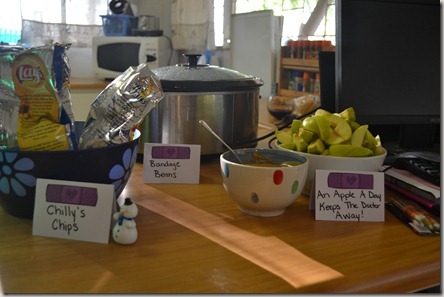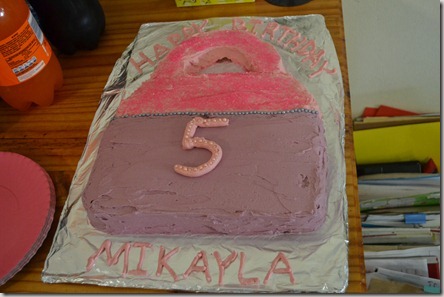 An attempt at Doc's doctor bag in the form of a cake.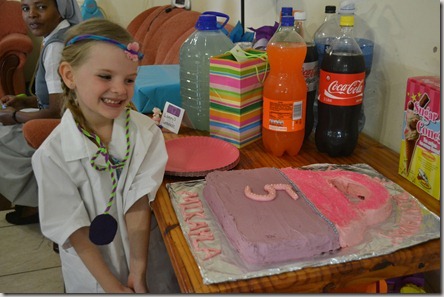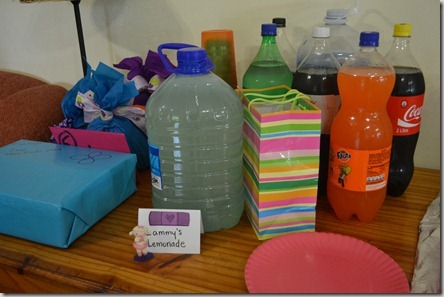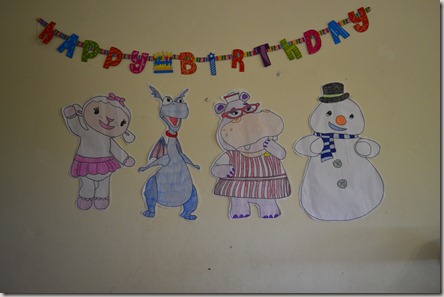 Party guests.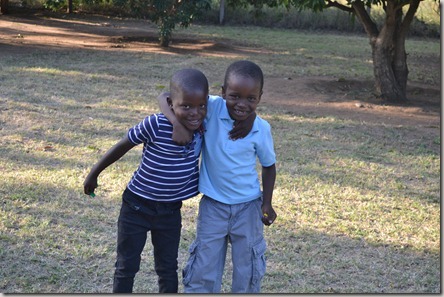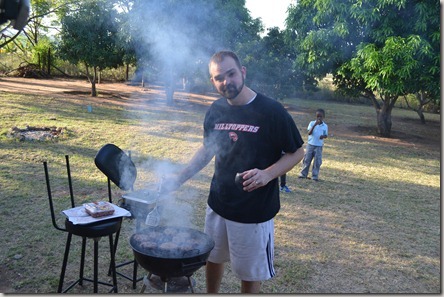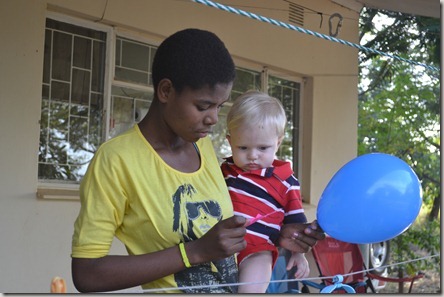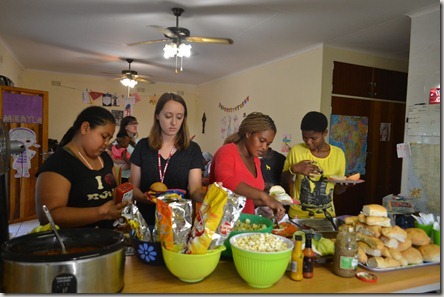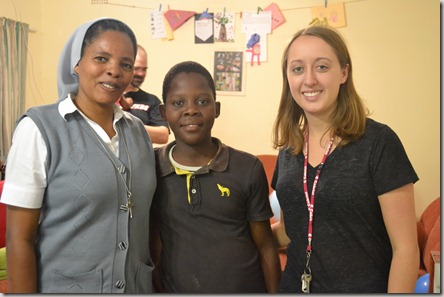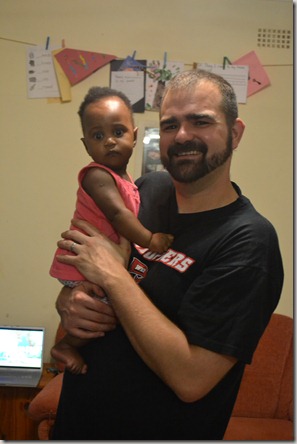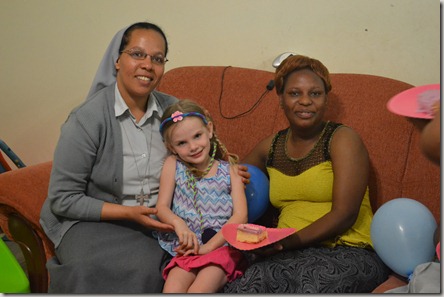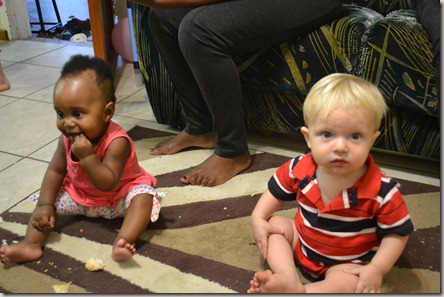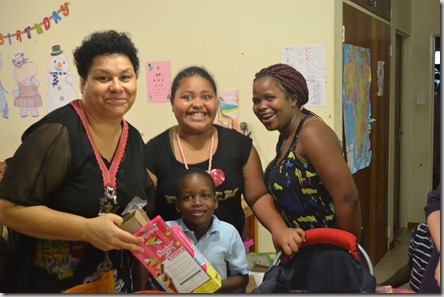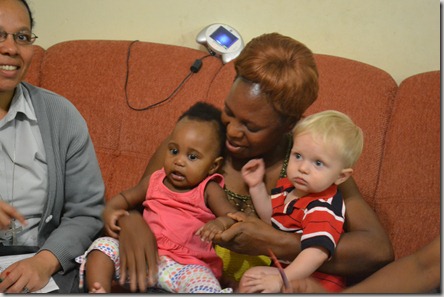 Blowing out the candles.  She really struggled to get them blown out, almost had to climb on top of the table to do so!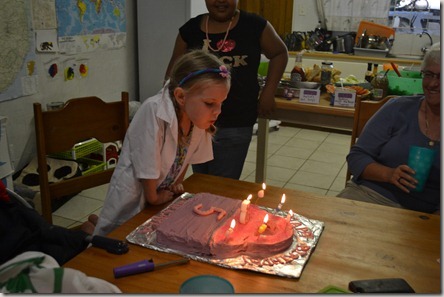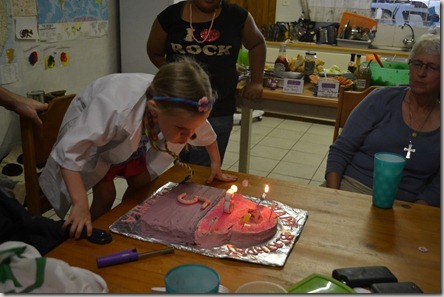 Pin the bandage (or rubber as they call it here) on Doc!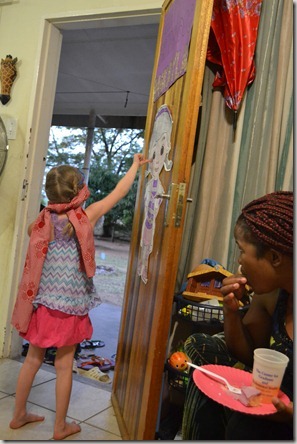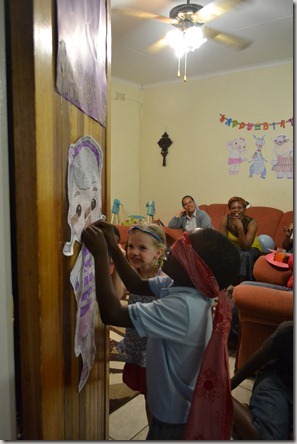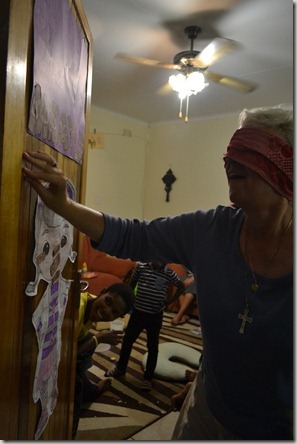 Even Sr. Barbara got in on the fun!
And lastly a few of her gifts.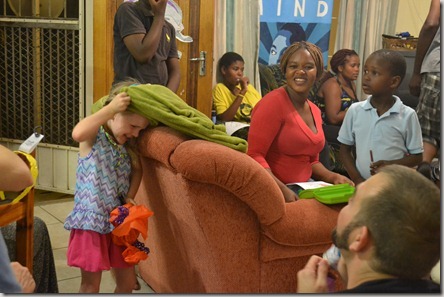 The sisters got her silly string as part of her gift, she was not a fan!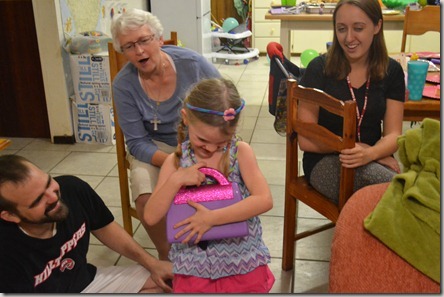 I think we nailed the gift!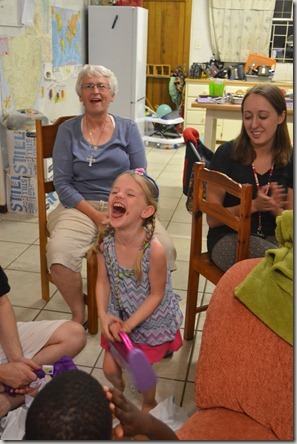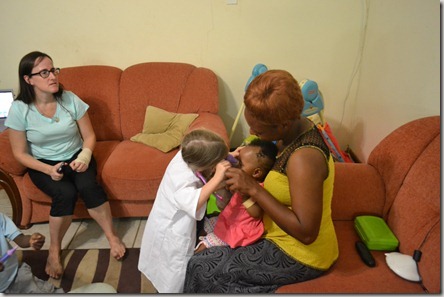 Getting right to work doctoring up her guests.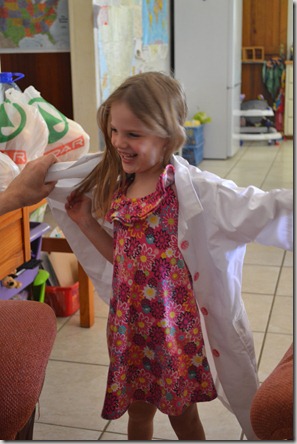 We had one of our staff members make her a doctors coat as part of her birthday countdown.  She loved it!  And she even wanted to dress up as Doc for her party.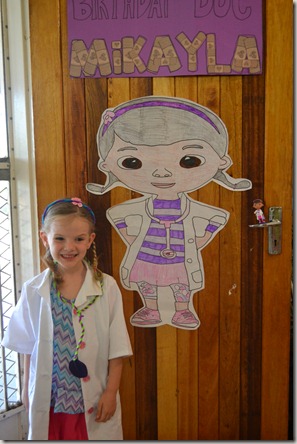 Another party down!  Wonder what next year will bring…
Tags: birthday, Doc McStuffins, Growing up, Mikayla