The month of September flew by!  Playing dress up, preschool, snuggles, working and nursing is how we spent most of our month!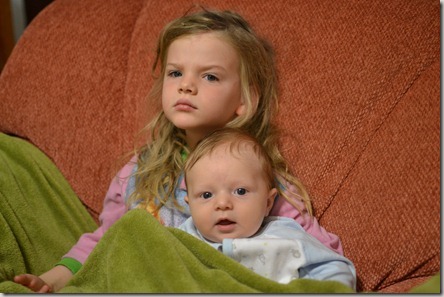 A little early in the morning for Mikayla, but Max is loving his sisters snuggles!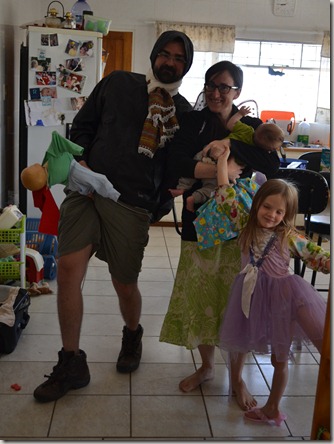 Dress up fun!!  (Sorry Ben and Katie, hope you don't mind.)  This is Ben's version of what a prince would look like, complete with a "baby" stick horse…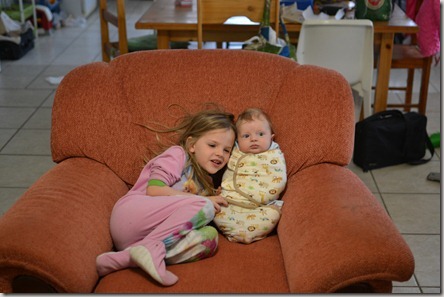 Early morning "burrito" snuggles!!
We started back our preschool routine the second week of September.  Mikayla is doing so good!  I have started using the book Teach Your Child to Read in 100 Easy Lessons.  It is similar to Reading Mastery, which I used when I taught at T. C. Cherry.  It took her a couple of lessons to get into it, but now she is loving it and wants to sound out everything!  Even make believe words.  Often at dinner she will "spell" words for us and then have us sound them out and say them fast.  I am also using some of the pieces from the K4 curriculum that Confessions of a Homeschooler created.  The rest of our curriculum I am just piecing together.  We end up spending about 1-1.5 hours a day, four days a week on preschool time.  We also have two art therapy volunteers here completing an internship so they are each coming down once a week for an art class with Mikayla.  It is a combination of visual arts and dance arts.  And Katie has started a yoga class with Mikayla a couple nights a week (whenever we can squeeze it in between bath and bed)!  She is loving it all!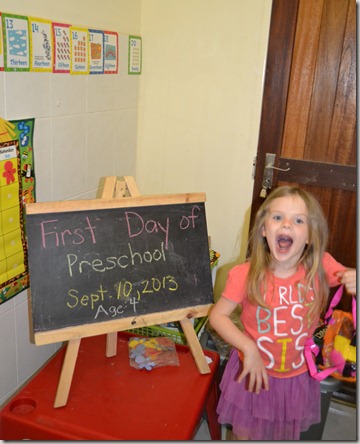 It is that season of the year when the sugar cane around our area is being burned (it is a 10-11 month cycle).  Mikayla gets excited each time she sees the big burns.  And just for the record, she still refers to the ash as black snow!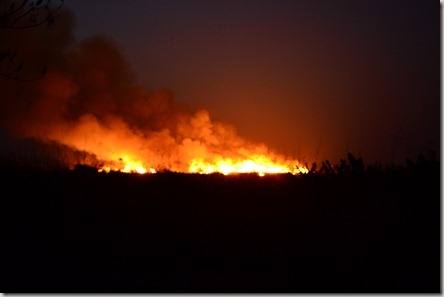 Sugar cane being burned at night.  The picture does not do the flames justice.  They can get up to 60 feet high!
Along with sugar cane season comes the hot snake season!  We have seen a couple around our house already this year.  One was a spitting cobra in the banana fields, a mamba by the office and a speckled bush snake (not poisonous) in a mango tree in our yard.  There have been a lot of spiders this season already and mosquitoes are out in full force!  Poor Max gets bit on his face every once in awhile.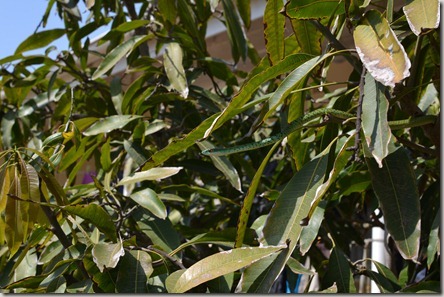 Can you spot the green snake??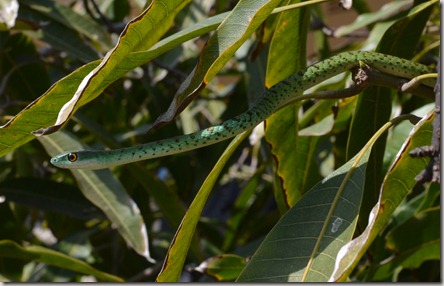 What about now??
Ben and Mikayla took a father/daughter bush walk to take pictures towards the beginning of the month.  You can see some of them here.  Speaking of pictures, Joe's dad was in town for a few weeks and he was so kind to take some family pictures for us.  There is an album here on FB, but I will also include a couple of the shots for your preview in case you missed them.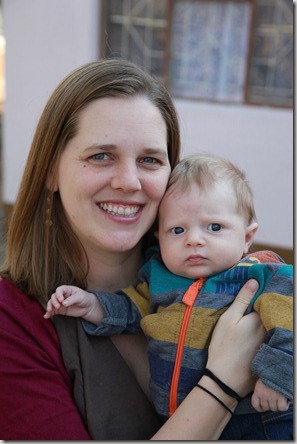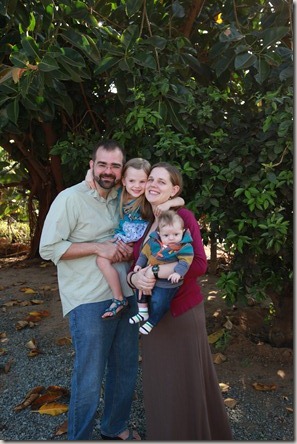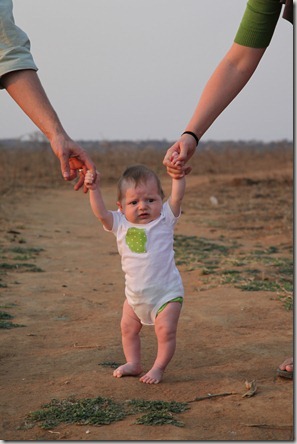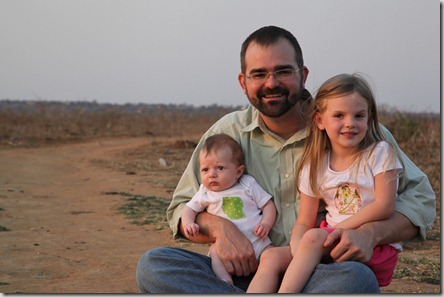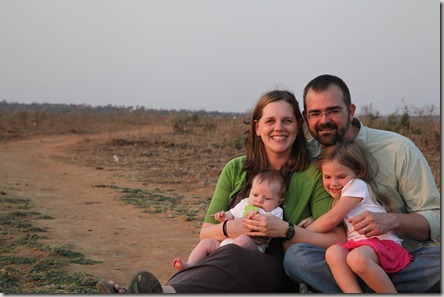 I got brave and drove a group of us ladies (and Max) to Ezulwini (about 1.5 hours away) for a day of shopping and eating.  It was a fun day and a much needed day off the mission.  Max was a trooper and slept most of the time we shopped.
Finally, the bananas are starting to ripen.  Won't be long before we will have so many bananas around the mission we won't know what to do with them!!