**Just realized that I wrote this post weeks ago and never posted it!  Better late than never I suppose!**
How is it already the middle of November?  These past few months have flown by!  Not much happened this week, Mikayla and I hung out a lot while Ben was gone for several different meetings in town.  This week should slow down for him some.
An interesting fact about Swaziland is that the school systems operate much differently than in the states.  Here there are three main testing years, Grade 7, Form 3 (like sophomore or junior year) and Form 5 (like Senior year in states).  Everyone in the whole country (in these grades at least) have set tests that last for a couple of weeks sometime in November (school year is over in December).  When the students finish their testing they are free to leave school, in other words there are no classes for them for the rest of the term.  The Form 3's finished their testing last week, so they have had a lot of free time on their hands.  I offered to do a baking class with them twice a week and am so glad I did.  We have had so much fun.  So far we have made banana bread and no bake cookies.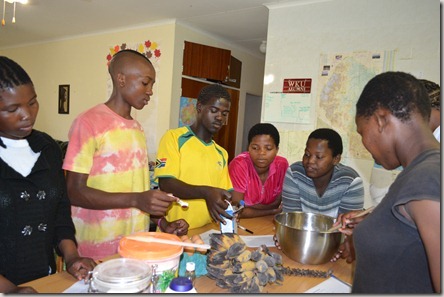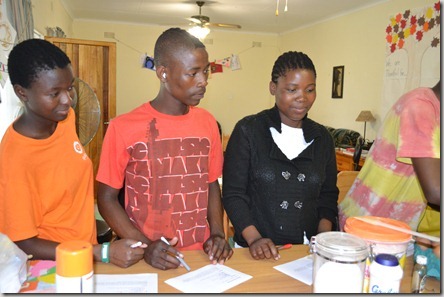 On Thursday, we got word that the Queen Mother was going to be in the area to look at her cattle.  There is a big royal farm just down the road from us, that she visits once a year.  It is always a big production, the kids perform, she gives a speech and then there is a feast afterwards.  I decided it might be fun for Mikayla to see the Queen Mother so we set out on a rainy day to see her.  It was about a thirty minute walk, and Mikayla walked the whole way!  I was really impressed because she is usually asking to be held.  We got there a little after 12 (she was due to arrive around 11:30 or so).  It was 2:30 before the Queen Mother and her entourage showed up.  Love "Swazi time" (insert sarcastic tone here).  Then another hour before she made her grand appearance.  By that time my napless girl was running on fumes and being quite the stinker.  I did not think we were going to make it through the whole thing.  She did though…never ceases to amaze me.  Afterwards we grabbed some food and then made the 1/2 hour trek back home.  Again, Mikayla opted to walk the whole time playing and chatting it up with her friends along the way.  By the way, friends in Mikayla's book are anyone who says hello to her!
On Friday Mikayla wanted to paint so I got out some pegs that I wanted to turn into peg letter people and we spent a good hour or so painting.  She has loved playing with her people all weekend! 
At one point during the week Mikayla looked at me and said, "Mommy your my best friend".  Sometimes she can be so sweet!
On Sunday Mikayla was up at 5am ready for a play date with Joe!  He promised her earlier in the week that he would play with her on Sunday and she has been looking forward to it since.  I am not sure Joe would have appreciated us waking him up at 5am to play though!
Coming up this week is the Feast of Mother Cabrini.  If you want to see last years celebrating you can check out some posts here and here.  It should be a good feast, one of our staff members got ducks and impala donated for it.  Looking forward to trying some duck.