Ben beat me to it.  This post, was one I was going to write as soon as I had time to sit down and write it.  However, he beat me too it.  That's okay though, because what he said was so important I feel like I can repeat it in my own words.
I think it is awesome when we can get together with those we love, who might I add we don't get to see that often, and the moment we get together we are able to pick up right where we left off as if months hadn't gone by since our last visit.  It is amazing.  Dave and Catherine are dear friends to us and their friendship is one like I described above.  Again, amazing!  They are the type of friends that no matter what the scenario, whatever the combination of the four of us are around (or six if you count Mikayla and Molly) we can have fun and there be no awkward pauses in conversation.  It might be me, Ben and Cat or Dave, Cat and me or maybe just Ben and Cat and there is no awkwardness.  Does this make sense?   Ben may have said it more eloquently than I, but I treasure the friendship we have with the Altmaiers.   In Ben's word, a "Pretty mundane and typical" weekend, spent with great friends was just what this girl needed!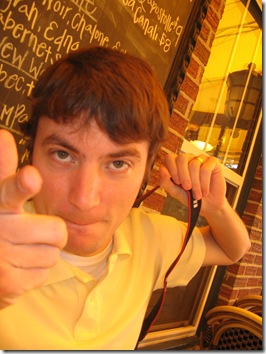 Dave goofing off at Cat's birthday lunch.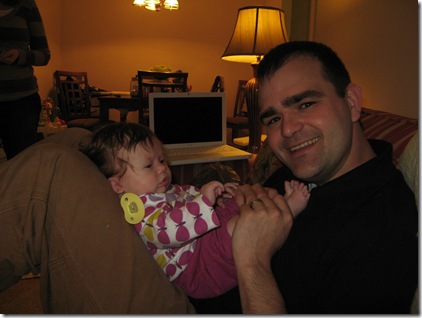 Ben hanging with Molly.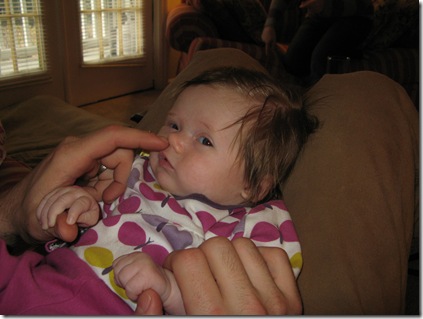 Ben has this thing with picking people's noses, just ask our friends from high school.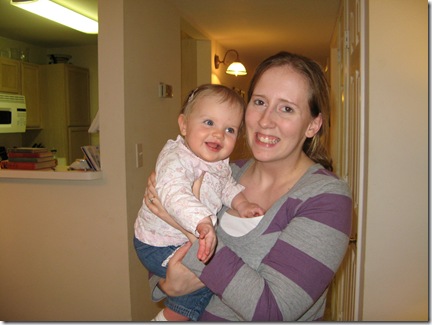 Cat and Mikayla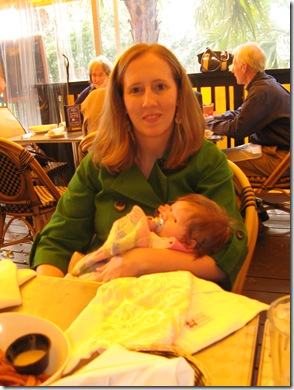 Birthday girl with her kiddo at a yummy French restaurant.
One of the greatest parts of this weekend was introducing Mikayla to Molly.  Catherine and I were driving around Tallahassee and she made a comment about "the girls".  How cool is it that we can refer to our kiddos as "the girls"?  Catherine has been a friend of mine since elementary school.  We were in girls scouts together, attended the same youth group in middle and high school, were college roommates, she was a bridesmaid in my wedding…the list could go on and on.  To say the least we have been friends for a really long time.  She is one of the few people in life that I can be 100% real with.  I would argue that she knows me as well as Ben.  I can call her for a laugh, cry, rant and more.  Good friends are hard to come by and so that is why I think it is so cool we can refer to our daughters as "the girls".  I just hope that "the girls" have a friendship like their moms and that Mikayla finds her Catherine one day!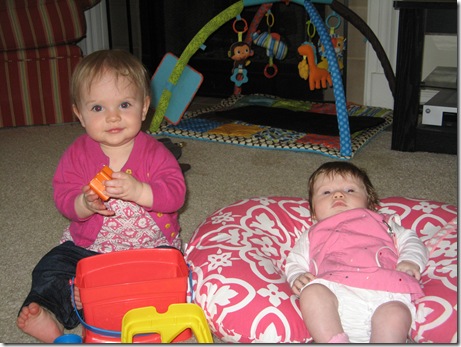 "The girls"