Mikayla got a stomach bug this week, so Toddler School was hit or miss.  We completed several activities at the beginning of the week, but the end of the week was a different story.  She liked learning about the Letter J, but I think mostly because she got to eat jelly beans!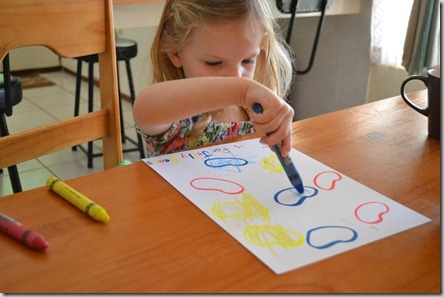 She practiced coloring and staying in the lines by coloring some color coded jelly beans.  She did pretty good with this.  As you can see we are still working on correct gripping of pencils and crayons.  She hates holding them the right way!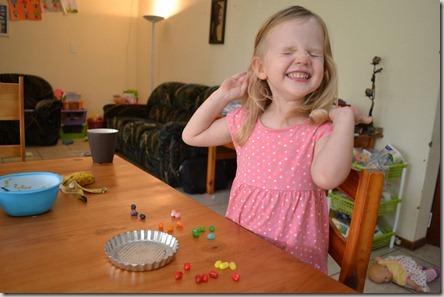 We sorted jelly beans by colors.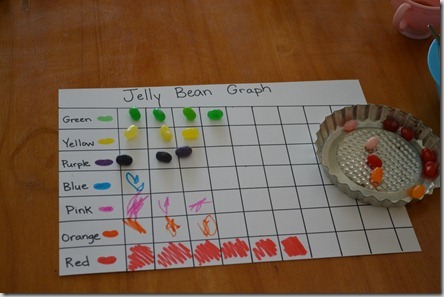 Then we graphed them.  First I had her lay them beside the right color, one per square.  Then we took one off at a time and colored that square the correct color.  Then of course we had to eat one of each color.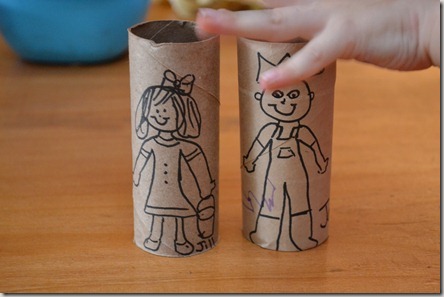 I taught her the Nursery Rhyme Jack and Jill.  She loved this!  I drew them onto toilet paper tubes (please don't judge my artistic abilities) and then she colored them.  We used them as we recited the Nursery Rhyme.  She took these guys with us everywhere we went for the rest of the week.  We also used Jack to act out Jack and the Candlestick.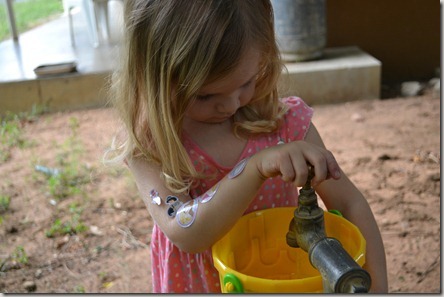 We also practiced fetching a pail of water.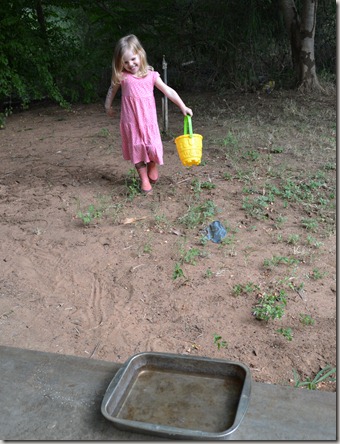 Then we poured the water into the pan.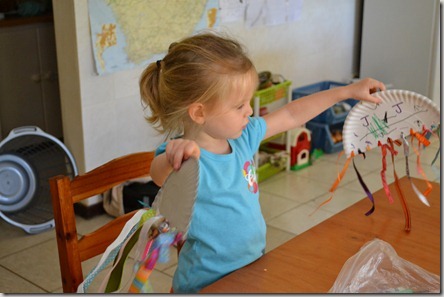 We made a jelly fish by cutting a paper plate in half, coloring it and tying ribbon as the tentacles. 
I had also planned on doing some more jelly fish stuff, jar activities and Jack and the Beanstalk, but whens he got sick we didn't get to most of them.  I may try to throw them in next week, but we will see.  I also think I will try and do some Easter activities next week, along with our next letter.  Anyone have any good suggestions for fun activities?
Tags: Toddler School