Activity here in St. Phillips, Swaziland tends to come as either feast or famine: either there is a chaotic rush of things that need to be done, or there is absolutely nothing going on.  That not only applies to the work of the mission, but also to weekends.
My Saturday started at 6:30am (sleeping in for us) so we could get the twins ready to return to their homestead.  Then I had about a 45 minute round trip commute to drop them off.  Most of the day for Beth Mikayla and I ran was comprised of a trip into town to look at a potential vehicle to purchase.  During the day we purchased beds for the hostel, visited a home improvement store (which was a huge find for us!), met a family from the US, test drove a vehicle, stopped for lunch, found our mechanic was gone for the day so the whole trip was a bit fruitless, drove to the entrance of a game park (and saw impalas), returned the vehicle, went shopping at a new grocery store (also a big deal!), and picked up pizza.  Reviewing the day's accomplishments though, we had to admit that all we achieved was purchasing a few things (most notably a hand-held shower head!), eating pizza, and spending 6-7 hours in single cab truck to do it.   Eish… even our days off are busy.
To compensate, we have tried to "achieve" a lazy Sunday here on the mission.  Sure, I have a few hours of work to do (Annual Progress Report for PEPFAR – US tax dollars at work), but most of the time has been just hanging out, eating, making cookies, playing wii, and a family walk through the bush near our house. 
Since busy work does not make for interesting photo ops, I wanted to post a few pictures from our Bush Walk: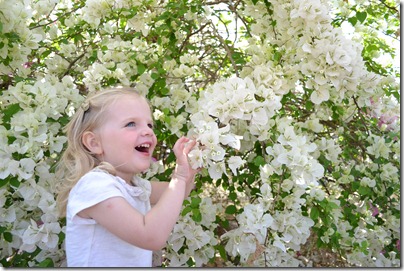 Mikayla posing in front of some season flowers along the road.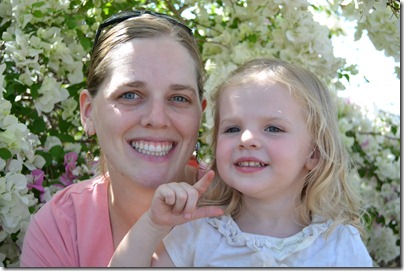 And a picture with Mommy.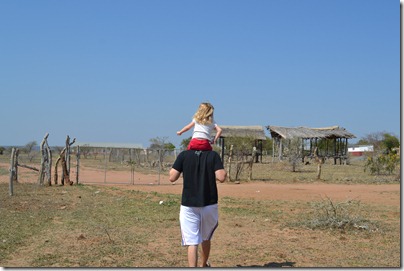 Mikayla riding up high…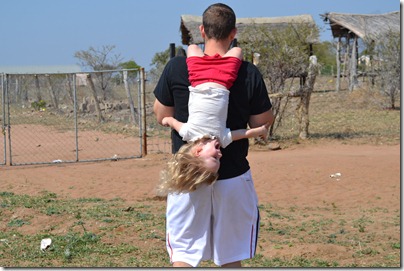 … and riding not-so-high.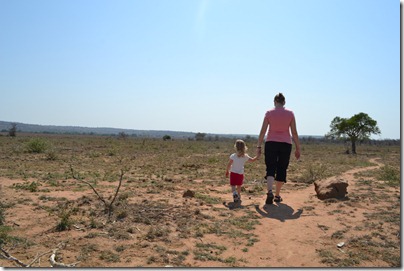 Following trails through the open…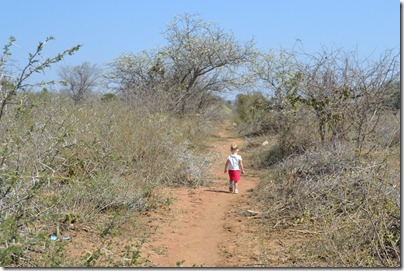 … and through the brushy.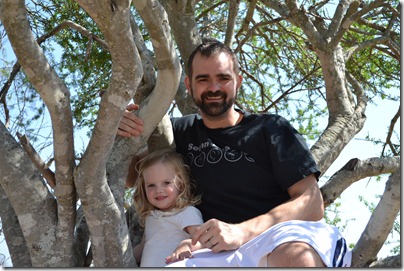 Tree picture with Daddy.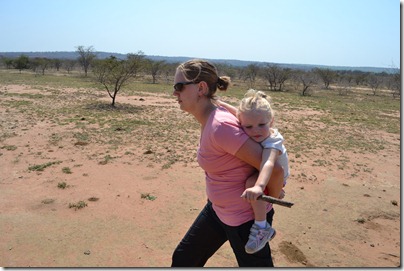 All tuckered out on the way home.