Where did the month go?
…I guess the real question should be "Where have I been?"
The month of October has been a blur for the Kickerts. 
At the beginning of the month we took a quick trip to Colorado and Utah as a family.  It was the first real vacation Beth and I have taken since we went to DC back in 2005.  It was also Mikayla's first flight (we used it as a bit of a test run for the 22 hour plane ride coming up for us in July).
We flew into Denver and spent the day at the Children's Museum.  Later that day we walked around downtown and tracked down some ice cream.  The next day we visited a cool place called the Butterfly Pavilion and headed up to Fort Collins.  Once our "city trips" were done we headed to Rocky Mountain National Park and then the next day traveled to Moab Utah and hiked around Arches National Park.
Right after returning to Kentucky I got back in the car and took a "quick" trip up to Northern Wisconsin / Upper Peninsula of Michigan to visit with my parents who just moved there.  While we didn't have much planned, we did visit the "mysterious" Paulding Lights and did quite a bit of paddling on the small lakes up there.
On top of all the travelling, we have been making some big personnel adjustments at work and I have been prepping for our annual charge conference at church.
It seems the month just started, but it is already over.  On Friday we will have our annual Halloween Bash and then we will moving into November.
It is crazy to think how quick months go by, especially since we only have 9 more until we leave the states for a decade or so.  C'est la vie.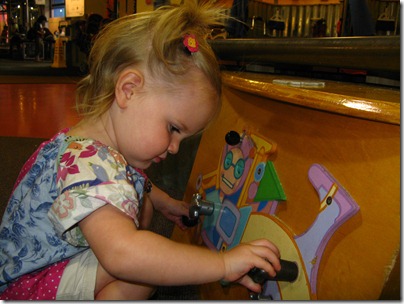 Mikayla at the Children's Museum
Beth and Mikayla at the Butterfly Pavilion
Foggy day at Dream lake in ROMO
Along the Trail Ridge Road in ROMO
At Delicate Arch in Arches NP
Paddling in the Sylvania Wilderness Area