In the United States, it seems companies everywhere are offering chances to win a new iPad as incentive for using their services.  Apparently Apple technology doesn't have the same appeal here in Swaziland, so they have tried other schemes: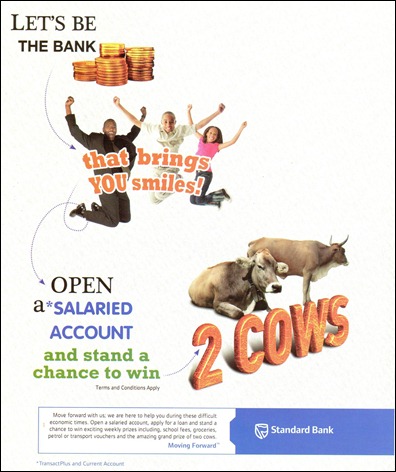 [Advertisement found in local magazine, although billboards of this offer are also prominent in the country.]

I would love to see the logistics involved in making this promotion work.  I can just imagine the fine print:
Offer not available to employees of Standard Bank, their families or the cattle farmers involved in the raising or delivery of above mentioned cattle.
To put it in perspective, if a Swazi did win this promotion, they would already be 1/7th the way towards paying lobola (dowry) for a new bride.