We are about halfway through our "fact finding" trip to Swaziland and things are going exceptional.  We really have had no problems to speak of.  There have been a few surprises, but most of them have been pleasant (like realizing most of the places we are going are closer together than we expected).  The coolest thing so far is our discovery of just how interconnected everything is:
One the way in from Jo-burg we met a gentleman at the petrol station we had been trying for weeks to set a meeting up with.
We met with Bulembu Ministries first, and then it turns out three other groups we are meeting with also have ties there.  In fact, the guy we we stayed with last night, stayed in Bulembu the night after we did.
We met a girl at a brai (BBQ) on Friday and then ran into her on Saturday at a restaurant and again on Sunday church.
The people we stayed with last night go to church with one of the guys we were trying to schedule a meeting with later in the week.
On Saturday we visited an AIDS clinic and I met a random Peace Corp volunteer whose blog I had been following.
At the same clinic we also met the gentleman whom we had scheduled a Monday meeting with (he then took us to a game park and to lunch – very cool).  He also introduced us to a person at the US embassy.
While driving through town we pulled up next to one of the missionaries we had already met with.
One of the ladies we met at the schools went to the church we attended this morning.
One of the schools we visited previously employed a pastor we are scheduled to meet with later in the week.
The list goes on… and, we haven't even gotten into the bulk of the meetings.  For the most part, we made connections with each of these groups independently, but it is obvious there is a whole lot of coordination between all these people.  It has allowed us to feel very connected even in a short period of time.
Now… just for fun…. here are a few pictures: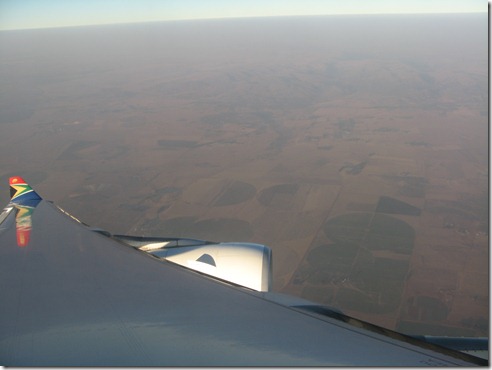 [Banking for the airport over South Africa]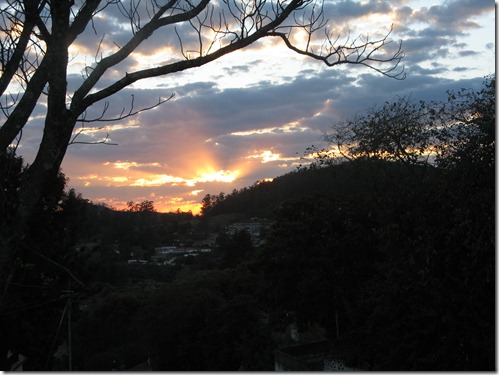 [Sunrise over Bulembu]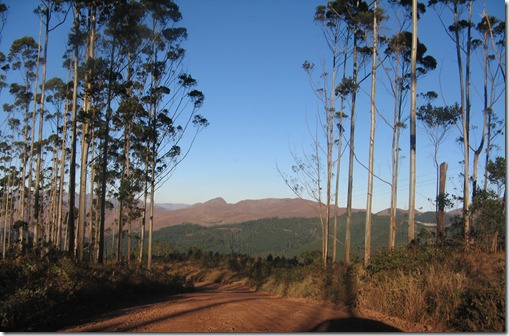 [Eucalyptus trees line the road from Bulembu to Piggs Peak]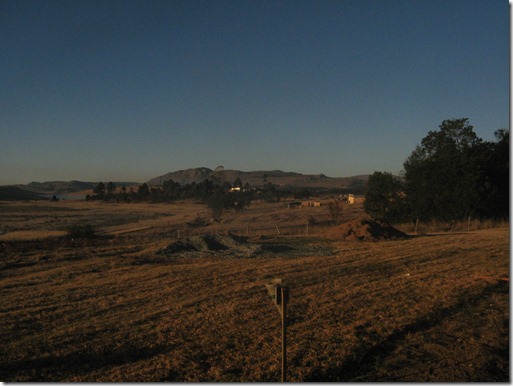 [My view this morning in Hawane]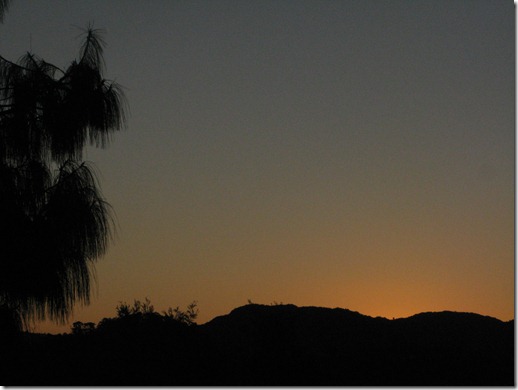 [The sunset tonight overlooking Mbabane]